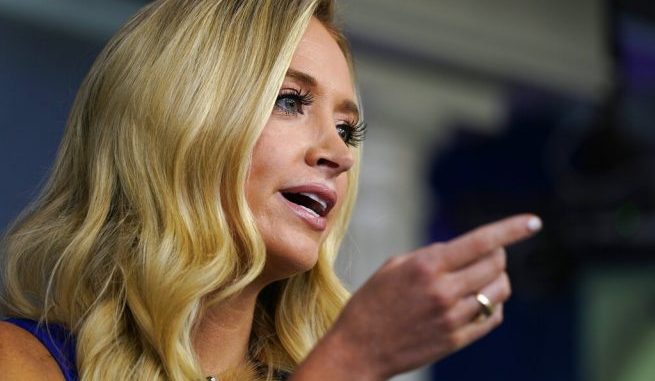 OAN Newsroom
UPDATED 9:29 AM PT – Tuesday, September 8, 2020
White House Press Secretary Kayleigh McEnany said Democrats are "playing politics with peoples lives" by sowing doubt about a coronavirus vaccine.
During an interview Tuesday, McEnany said the president has depended on on scientists every single step of the way. She also noted the president has "tore through bureaucratic barriers" in an effort to help the American people get a safe, effective and timely treatment.
Her remarks came after Democrat presidential candidate Joe Biden said on Monday that he wants "full transparency" while accusing the president of undermining public confidence about it's viability.
Joe Biden likes to say "No miracle is coming." But it's not a miracle.

It's SCIENCE.

And thankfully we have a president who believes in it and launched Operation #WarpSpeed so that America can develop a vaccine in record time. pic.twitter.com/xQU21BjoEv

— Kevin McCarthy (@GOPLeader) September 2, 2020
Meanwhile, several companies vying to develop a COVID-19 vaccine are pledging to adhere to safety standards in testing.