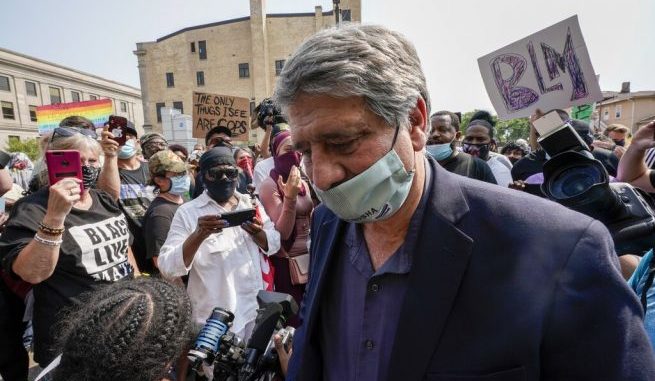 OAN Newsroom
UPDATED 7:03 AM PT – Monday, August 31, 2020
The Democrat mayor of Kenosha, Wisconsin has asked President Trump to put-off his visit to the city. Mayor John Antaramian made those statements while speaking to journalists on Sunday.
This came just days after President Trump said he planned to visit Kenosha to meet with law enforcement and view some of the damage from protests. The mayor said his community is still trying to heal from the shooting of Jacob Blake.
"As I said before, from my perspective, right now is not the time," he stated. "Presidents are always welcome in the community, but the timing, I think, is not really a very good timing."
Black Voices For Trump helped clean up the destruction

left in the wake of black lives matter supporters in Kenosha, Wisconsin.

We build up cities — we don't burn them down.#Kenosha pic.twitter.com/X0tuGTEr6v

— #ThePersistence (@ScottPresler) August 30, 2020
"I think that when you look at the issues that are going on in the community, this community is trying to heal," Mayor Antaramian continued. "We're trying to pull together and I think that at this point time, it's not the best idea."
President Trump has denounced violent protests sparked in recent weeks following multiple police shootings of African Americans.