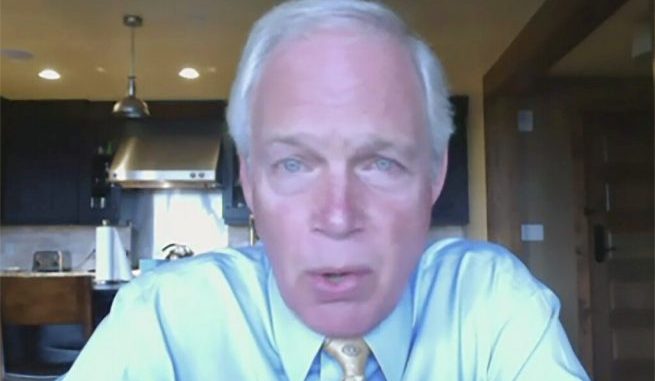 OAN Newsroom
UPDATED 7:33 AM PT – Monday, August 31, 2020
Sen. Ron Johnson (R-Wis.) recently spoke out on the Director of National Intelligence's decision to no longer provide in-person briefings on election security to congressional intelligence committees.
During an interview Sunday, Johnson noted that the briefings will continue in written form and will no longer take place in-person due to apparent leaks.
Although he said Russia "has and always will" try to destabilize American elections, Johnson suggested concerns about the briefings are being exaggerated.
"This is being blown so way out of proportion, I could probably count on one or two fingers the things that are actually classified in those briefings," he stated. "There is no surprise here…we know that foreign actors are trying to influence, trying to destabilize our political system, but, again, we're doing Putin's work for him."
Despite the change, Johnson asserted lawmakers will still have the opportunity to question officials working on election security.
"What Adam Schiff did with this false narrative, what the news media did in terms of false Russian collusion with the Trump campaign narrative, a criminal investigation, special counsel — that is what has destabilized our politics," continued the Republican senator.
Meanwhile, top Democrats such as House Speaker Nancy Pelosi have called the Director of National Intelligence's decision "shocking."
The American people have both the right and the need to know that another nation, Russia, is trying to help decide who their president should be.

Read my statement with @RepAdamSchiff: https://t.co/9CNkx5oKOs

— Nancy Pelosi (@SpeakerPelosi) August 29, 2020