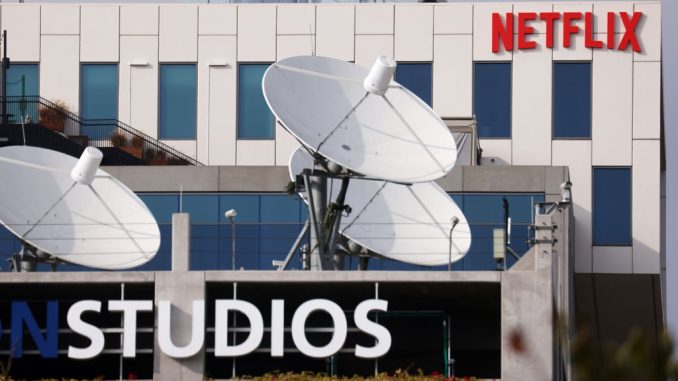 OAN Newsroom
UPDATED 7:10 PM PT – Wednesday, October 13, 2021
The union representing film and television crews have threatened to initiate a nationwide strike unless a new worker's agreement is reached with Hollywood producers. Sixty-thousand behind-the-scenes workers including camera operators, make-up artists and studio mechanics are threatening to go on strike unless a new contract with improved working conditions is met with Hollywood producers.
President of the International Alliance of Theatrical Stage Employees, Matthew Loeb, announced Wednesday the union would strike against major studios on Oct. 18 if the proposed requests weren't met, which could cause a huge delay in television production in the U.S. Union members have demanded more practical working conditions including reasonable rest periods, meal breaks and pay increases.
The IATSE has been negotiating with the Alliance of Motion Picture and Television Producers for months for improved benefits, safer working conditions and at least 10-hour turnaround between shifts for all workers. In the statement, Loeb said "without an end date, we could keep talking forever. Our members deserve to have their basic needs addressed now."
With less than a week left to reach a deal, union workers have continued to bargain with the producer union in order to have their demands met, including a 54-hour turnaround on weekends, which is one of the core issues addressed by off-screen workers.
"We're fighting for the weekends, as I said earlier," said Elizabeth Shuler, President of AFL-CIO. "It's 2021 and yet, these people are working overtime and you know, answering the call and yet the companies now, who are making pretty tidy profits, suddenly can't pay overtime and suddenly you can't have a meal break and you're ending your shift on a Friday night and are being called back on Saturday morning with less than eight hours of time in between."
We will continue bargaining with the producers this week in the hopes of reaching an agreement that addresses core issues, such as reasonable rest periods, meal breaks, and a living wage for those on the bottom of the wage scale. #IASolidarity

— Matthew D. Loeb (@matthewloeb) October 13, 2021
More than 98 percent of members from the union are on board with the strike and hope to end contracts that provide "unlivable" wages, especially those for streaming platforms like Netflix, Disney+, Apple TV+, and Amazon Video, who are allowed to pay even less under previous agreements, which allowed them more flexibility when they were up and coming.
The AMPTP said studios are working hard to negotiate a deal to keep the industry alive, especially one that has provided an at-home entertainment escape for millions of people working remotely during the COVID-19 pandemic.
"We talked about, you know, snacks getting us through the pandemic. Film and television has been a baseline for most people, and these are the people that actually make that content happen. So we will stand with them in solidarity," Shuler said. "We will use the full breadth and power of the labor movement to make sure that these companies are feeling the pain."
The work stoppage will begin at 12:01 a.m. on Monday unless an agreement is reached, making this the first nationwide strike in the 128-year history of the IATSE.