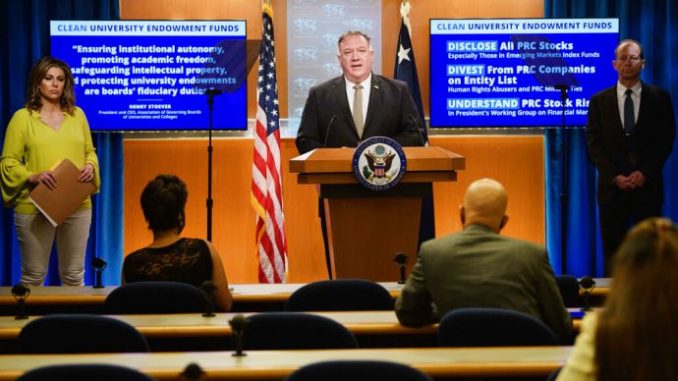 OAN Newsroom
UPDATED 2:10 PM PT – Thursday, September 3, 2020
The Chinese Embassy in the U.S. has urged Washington to reconsider its latest restrictions on Chinese diplomats. In a statement this week, Chinese officials said they firmly oppose the decision.
They claimed the move is unjustified and goes against the established rules of diplomacy.
Their remarks came shortly after Secretary of State Mike Pompeo announced senior Chinese officials in the U.S. must get approval before meeting with local government officials.
He explained China has been imposing similar requirements on American officials for years.
"For years, the Chinese Communist Party has imposed significant barriers on American diplomats working inside the PRC (People's Republic of China)," stated Pompeo. "Specifically, the Chinese Communist Party has implemented a system of opaque approval processes designed to prevent American diplomats from conducting regular business, attending events, securing meetings and connecting with the Chinese people." – Mike Pompeo, Secretary of State
According to the secretary, Chinese Embassy events larger than 50 people must also first be approved.