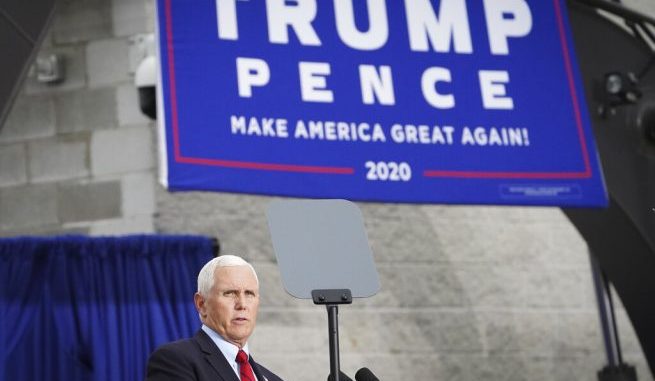 OAN Newsroom
UPDATED 1:30 PM PT – Thursday, September 3, 2020
Vice President Mike Pence delivered a strong pro-life message to a cheering audience in North Carolina ahead of early voting in that state. The "Life Wins 2020" event took place at a church in Raleigh on Thursday.
"The Susan B. Anthony List is the most effective advocate for the right to life in the USA," he stated.
Pence called on citizens to vote for pro-life candidates and officials this November. He believes a strong Republican vote in November can reverse the damage done by far-left politics.
"Come November 3rd, we're going to reelect President Donald Trump for four more years. We're going to reelect principle men and women that are gathered with us here today. When we say life is winning in America, it's given expression in a variety of ways. Certainly in the White House, but in the Congress of the United States." – Mike Pence, Vice President of the United States
According to him, the U.S. needs more conservative justices on the Supreme Court. He has suggested President Trump's reelection is necessary to complete this judicial reform.