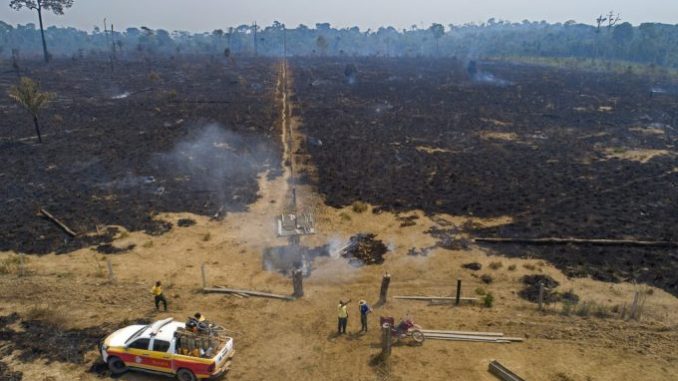 OAN Newsroom
UPDATED 3:25 PM PT – Saturday, August 22, 2020
Brazilian President Jair Bolsonaro has disputed the number of fires currently burning in the Amazon Rainforest. The South American country reported more than 15,000 individual fires during the first two weeks of August, which was a 17% decrease from last year.
Medical officials fear smoke inhalation will cause a spike in hospitalizations amid already surging cases of the coronavirus.
Bolsonaro, however, disputed the number of fires last week.
"Because it is a rainforest, it does not catch fire," he said. "So this story that the Amazon is burning is a lie, and we must fight it with real numbers."
According to reports, logging and agricultural burning have gone up approximately 30% since he took office at the beginning of last year.