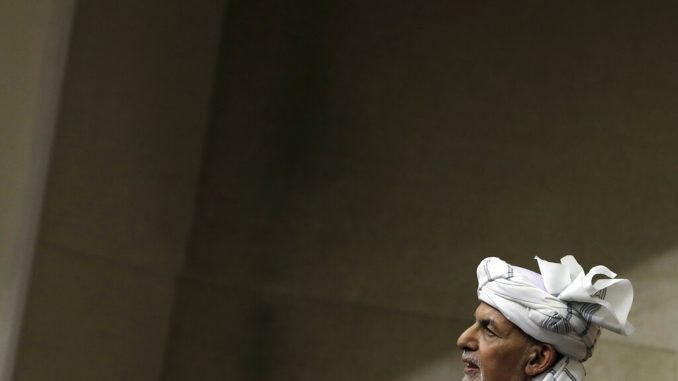 OAN Newsroom
UPDATED 9:24 AM PT – Tuesday, August 3, 2021
Afghan President Ashraf Ghani is condemning the Biden administration for the lack of peace in the Middle East. While addressing lawmakers inside the Parliament of Afghanistan on Monday, the Afghan president blamed Joe Biden for pulling out American troops too quickly.
Over the last three months, Taliban fighters have been advancing throughout the country while threatening key cities and placing pressure on Afghan forces. Ghani said the speedy pullout has intensified violence throughout the country due to growing terrorist attacks.
"The situation which we are facing is due to the sudden withdrawal decision," he stated. "I told the American president that I respect your decision because it was his decision, but I knew that this decision will have some consequences and the crisis management will be put on Afghans."
Ghani then shed a cast of doubt on peace talks with the terrorist organization. He warned if the Taliban isn't willing to negotiate, their fighters will be met with violent force.
"This peace process created doubt and ambiguity, and its result is the situation which we and you see," stated the Afghan president. "I want to repeat here that our priority in republic lines is a lasting or just peace, but unfortunately I see the Taliban and their supporters intend sedition."
Today I addressed a joint session of the Wolesi and Meshrano Jirga. Our people yearn for peace and while we will pursue a negotiated path, we also stand forcefully against the Taliban's aggression. I thank the National Assembly for their unanimous declaration in support of ANDSF. pic.twitter.com/qOEHX1q7rx

— Ashraf Ghani (@ashrafghani) August 2, 2021
In an effort to counter the terrorist attacks, Ghani announced a plan in hopes of "achieving stability" throughout the country within next six months. Despite the growing threat of terror, the Biden administration is still committed to completely withdrawing U.S. forces by September.