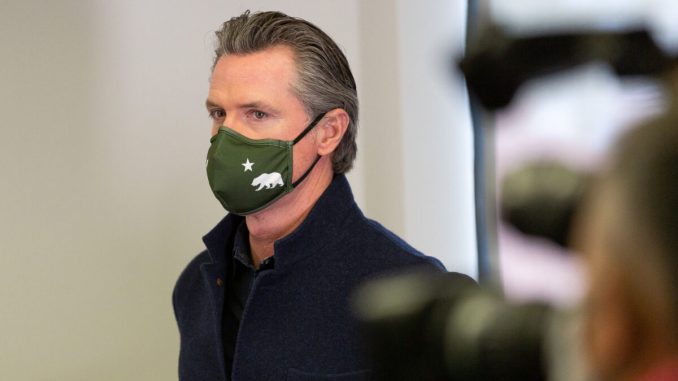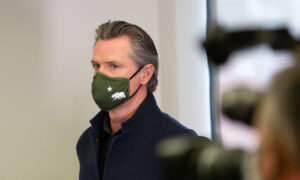 The campaign to recall Gov. Gavin Newsom received the necessary number of verified signatures to trigger a recall election, California's Secretary of State said on April 26.
The campaign received more than 1.6 million verified signatures. It needed 1,495,709 valid signatures to prompt a statewide vote.
"This now triggers the next phase of the recall process, a 30-business-day period in which voters may submit written requests to county Registrars of Voters to remove their names from the recall petition," Secretary of State Shirley Weber said in a statement. "A recall election will be held unless a sufficient number of signatures are withdrawn."
Newsom responded to the news on Twitter on April 26 by firing back at Republican supporters of the initiative.
"This Republican recall threatens our values and seeks to undo the important progress we've made—from fighting COVID, to helping struggling families, protecting our environment, and passing commonsense gun violence solutions," Newsom wrote. "There's too much at stake."
Organizers of the movement to oust to California's top politician reacted to the news with optimism.
"I feel like we have crossed a major hurdle, a small battle has been won, but there is still a lot to do as we move forward," Orrin Heatlie, leader of Recall Gavin 2020, told The Epoch Times. "We have to first secure a victory in the special election, then keep the momentum moving in the right direction.
"It's like the birth of a child, you know it's on the way, but it's always a miracle when it happens."
Recall efforts started last June, when organizers began collecting signatures from people displeased with Newsom's handling of the CCP virus pandemic.
"We did it," Anne Dunsmore, leader of Rescue California, told The Epoch Times April 26.
"In the next few days, you're going to start seeing people get into the race because there's a bunch of people waiting to see if we came up with enough signatures validated."
The vote will likely happen between August and December.
The special election will have two boxes: one to choose to recall the governor, and the second—if voting to recall the governor—to vote for his replacement.
Dunsmore said there will be Democrats running, seeing that Newsom might be recalled.
"He's only at 53 percent approval rating. Anybody will tell you that if an incumbent is below 60 percent, they're vulnerable, period. That's always been the rule," Dunsmore said.
"This is a citizen movement. It's not a partisan fight. It's a fight for the state and the welfare of the state. … [It's] about what it means to be a good leader, and what it means to take California to a place that it deserves to be, and where it's nothing short of excellent."
With files from Brad Jones