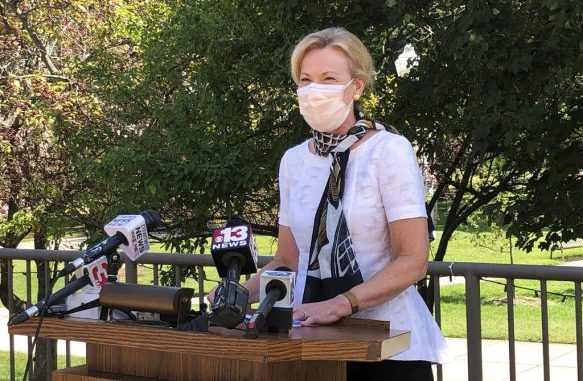 OAN Newsroom
UPDATED 3:00 PM PT – Saturday, August 22, 2020
According to coronavirus task force member Dr. Deborah Birx, it's safe to go to church in person as long as attendees take precautions. During a recent interview, she said she doesn't see why places of worship can't meet indoors.
Birx added she's met with many people inside and noted that wearing a face mask is what churchgoers should do, since the precaution works to slow the virus' spread.
The doctor went on to suggest certain states, including California, don't need to restrict services to only outdoors as long as health measures are enforced.
"Well, if the same officials are having meetings because they have to discuss what to do with the virus, if people are meeting and socially distancing in federal or state buildings, then you can bring that same safety to any American," stated Dr. Birx. "But you need to really be rigid about wearing a mask and socially distancing."
She went on to say she also doesn't see an issue with voting in person for the 2020 elections. She pointed out going to a Starbucks in areas with high infection rates wouldn't be much different than going to the polls.