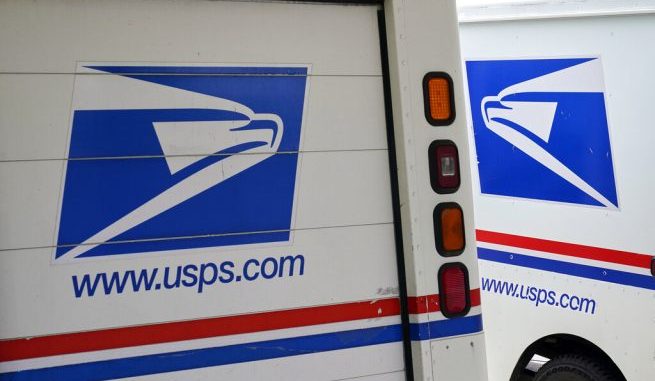 OAN Newsroom
UPDATED 4:20 PM PT – Saturday, August 22, 2020
On Saturday, the House passed the $25 billion U.S. Postal Service funding package in a 257 to 150 vote. The "Delivering for America Act" aims to reverse operational changes that delay mail delivery and ensures the Postal Service would not put forth new operational changes until January 2021.
#BREAKING: House votes 257 votes to 150 on $25B USPS Bill amid mail-in voting controversy. pic.twitter.com/QPnmr5s0wY

— Dana Alexa OAN (@DanaAlexaNews) August 22, 2020
Democrats have criticized Postmaster General Louis DeJoy for implementing changes at the agency. They believe recent reforms are part of an effort to negatively impact the results of this year's presidential election.
An unprecedented number of people are expected to vote by mail this year due to the pandemic.
President Trump has said additional funding for the USPS is not needed. He took to Twitter on Saturday, where he called the new measure a Democrat "hoax."
According to the president, Democrats have been pushing the additional funds as part of a "universal mail-in ballot scam." He added "only absentee ballots are acceptable."
….that they are trying to pull off in violation of everything that our Country stands for. Vote NO to the Pelosi/ Schumer money wasting HOAX which is taking place now. Then fight the $51 million unasked for Ballots. Only ABSENTEE BALLOTS are acceptable!

— Donald J. Trump (@realDonaldTrump) August 22, 2020
President Trump is expected to veto the bill if it passes the Senate.
Meanwhile, White House Chief of Staff Mark Meadows has expressed optimism over the new bill. He believes Congress can come together and find a middle ground moving forward.
Prior to Saturday's vote, Meadows predicted House vote would be completely partisan. However, he added he hopes his remarks will make a positive impact.
"Hopefully we'll be able to get some kind of resolution," he said. "This bill on the floor today is more of a partisan bill than it is a real attempt at solving the problem, but hopefully it's the start to solving it."