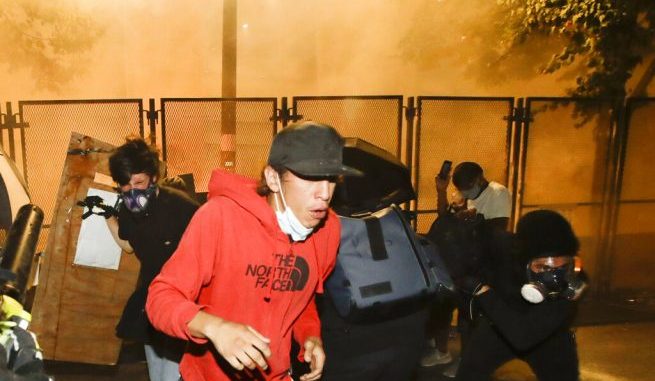 OAN Newsroom
UPDATED 7:28 AM PT – Thursday, August 20, 2020
The man who was brutally attacked on camera in Portland is home from the hospital and telling his side of the incident.
During an interview Wednesday, Adam Haner relived the events from Sunday's attack while listing a number of injuries he suffered, including broken ribs and potential long-term vision damage.
Before the beating, he said the crowd taunted him by calling him a "white supremacist." Haner said he remembers hitting the ground and calling out for his girlfriend, but eventually passed out and woke up two-days later.
(WARNING: The following content may be considered graphic.)
Antifa and BLM forced this man off the road and beat him.

He lies bloody and unconscious in the street. No police. No medical attention.

.@realDonaldTrump, declare Portland under terrorist attack, employ the Insurrection Act and deploy the armed forces.pic.twitter.com/sdS9mUpkxn

— John Dennis (@RealJohnDennis) August 17, 2020
Haner said he wants to heal, move on and wishes no ill will toward any of his attackers. His girlfriend was also attacked and said those involved weren't part of any movement. She claimed they were just looking for a fight.
Police have identified one of the suspects as Marquis Love and are urging him to turn himself in.
Breaking: @PortlandPolice have finally named Marquise Lee Love, 25, as a suspect in the brutal BLM beating of Adam Haner. Police have made attempts to locate and contact the suspect but have not been successful. #PortlandRiots #BlackLivesMatter https://t.co/iDyg0emFHG pic.twitter.com/Y8fR95rQca

— Andy Ngô (@MrAndyNgo) August 18, 2020