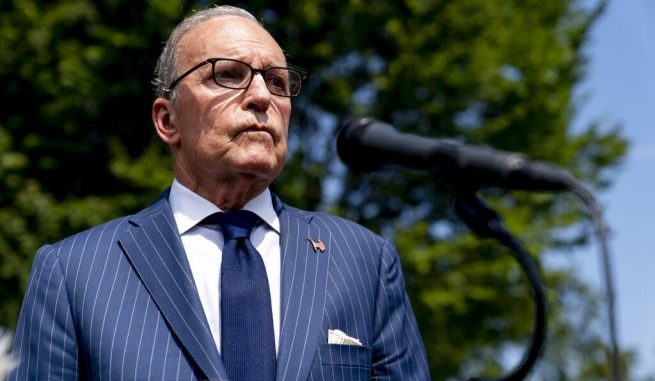 OAN Newsroom
UPDATED 6:55 PM PT – Wednesday, August 19, 2020
White House economic adviser Larry Kudlow said President Trump may take unprecedented steps to decouple video-sharing app TikTok from the Chinese Communist Party.
During an interview Wednesday, the adviser stated that the U.S. Treasury has not participated in a commercial acquisition of foreign companies in the past. However, the president is suggesting the Treasury could get a stake in a proposed sale of TikTok's business in the U.S.
"I don't know if whether that will end up being the case when the Treasury gets its bid in from potential bidders, but that president has said that," said Kudlow. "I think he would like to deny China some of the proceeds of the TikTok sale."
President Trump has ordered that TikTok's U.S. operations be sold to an American company by September 15 or else the app would be outlawed in the U.S. Kudlow noted that such an unconventional proposal makes perfect sense.
"It's not something that's been done in the past, but that doesn't mean it can't be done now," he stated. "I'll leave it to (Treasury) Secretary (Steven) Mnuchin who will be running the books on that deal, so we'll see."
Thanks to @jennfranconews for hosting me yesterday on @OANN to talk about @Huawei and the national security concerns effects on the US #economy. https://t.co/kN53CQ2VJT

— Seth Denson (@SethDenson) August 19, 2020
Meanwhile, tech companies such as Microsoft and Oracle have expressed interest in that potential purchase.