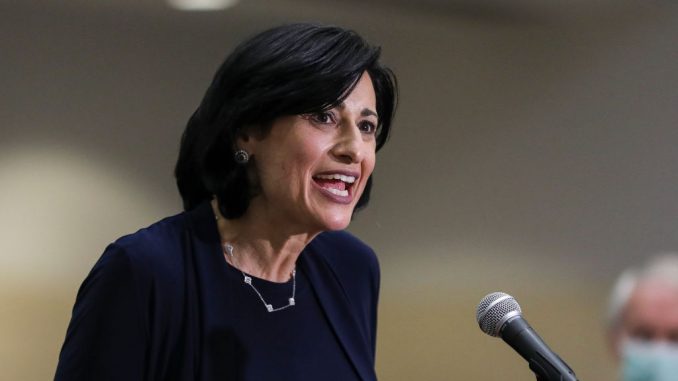 OAN Newsroom
UPDATED 6:03 PM PT – Friday, September 17, 2021
The Centers for Disease Control and Prevention (CDC) announces billions of dollars will be allocated towards infection control efforts to better protect patients across health care facilities. The federal government is allocating $2.1 billion to provide better infection control in health care facilities across the nation.
Health officials made the announcement Friday, saying the investment would help prevent COVID-19 infections, as well as other diseases from high-risk facilities like hospitals and nursing homes. The funds are being pulled from the $1.9 trillion COVID-19 relief bill Joe Biden signed into law this year and involves a three-year plan to issue $1.25 billion across 64 state, local and territorial health departments.
"This includes improving laboratory capacity to detect infectious threats, training health care workers in a first of its kind program and expanding data so we can track infections in real time and monitor progress," said CDC Director Rochelle Walensky.
Building a better, more resilient healthcare system is an investment we must make to battle #COVID19 & future illnesses. Over the next 3 years, @CDCgov will issue awards totaling $1.25 billion to 64 health depts to accelerate infection control efforts & invest preparedness. https://t.co/URrCIgT398

— Rochelle Walensky, MD, MPH (@CDCDirector) September 17, 2021
$500 million is set to be spent on creating state-based strike teams to assist long-term care facilities and nursing homes in decreasing the spread of infections. Walensky mentioned the funding would dramatically improve the safety and quality of health care in the U.S.
"Ensuring health care settings have the resources necessary to stop infections is pivotal to ending this pandemic and to preventing future ones."
Walensky reiterated the spending is for the next three years and could take time to establish the new programs, but is confident in the plan's development to stop infectious diseases like COVID-19 and other diseases.
Funds will be distributed at the beginning of October and nearly $900 million will go towards supporting research and training on new ways to better control the spread of infection.