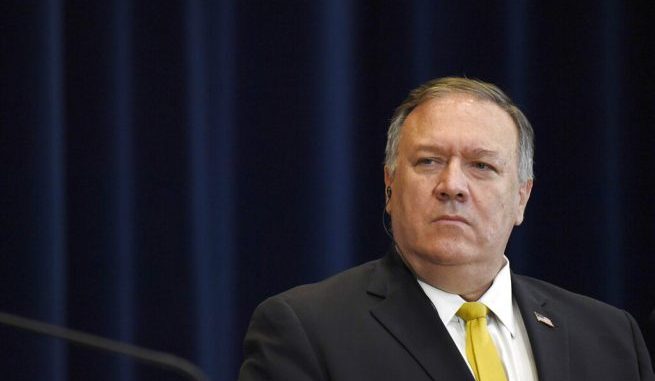 OAN Newsroom
UPDATED 2:30 PM PT – Wednesday, August 19, 2020
Secretary of State Mike Pompeo has urged the United Nations to observe its own resolutions and restrict Iran's access to advanced weapons. On Wednesday, Pompeo announced the U.S. will reimpose full sanctions on the ayatollah regime, since the UN has failed to extend the arms embargo.
"You have to remember: 2231 isn't a U.S. document, it is a UN Security Council document," he said. "It has a set of provisions, it has a set of rights and obligations."
According to Resolution 2231, the embargo can only be lifted if Iran abandons its nuclear program. However, the Iranians continue to enrich uranium.
"We have every expectation that every country in the world will live up to its obligations, including every member of the P5 and every member of the UN, that will take seriously the international commitments to which they have signed up for. It's the longstanding commitment of the United States to do that. We are confident that every country will see that it is in their best interests that UN Security Council Resolution 2231 is fully enforced." – Mike Pompeo, Secretary of State
Some members of the council have argued the Iran nuclear deal is no longer in full effect, making Resolution 2231 irrelevant as well.