A new group for Asian American gun owners is seeking to gather liberal-minded folks to influence President Joe Biden and other Democrats.
AAPI GO, or Asian American and Pacific Islander Gun Owners, was founded by Scott Kane, a self-described classically liberal California resident who has voted for Democrats since 2004.
"It's easy for Democrats and more liberal folks to write off the NRA and the existing gun lobby because they're so ultra-conservative," Kane told The Epoch Times.
"But what if there's a liberal gun owning group out there full of people of color who just recently purchased firearms? Estimates are around something like 4 million new firearm purchases last year, a good chunk of that, according to NSSF, is from minorities, so what if we banded together to show strength in numbers and show the Biden administration that if you ban assault weapons, that's going to disproportionately affect a good chunk of your voting base," he added.
"You really want minorities to be put in jail because they legally purchased an AR-15 last year? I think the answer is no."
The Biden administration has put forward a number of gun control proposals, with some being enacted through executive action. Last month, Biden called for a ban on so-called assault weapons, asserting that "there's no reason someone needs a weapon of war."
Gun purchases skyrocketed in the United States during the COVID-19 pandemic. Background checks for guns and gun permits hit a record-high of 4.7 million in March. Some 8.4 million Americans bought guns for the first time last year, according to a National Sports Shooting Foundation (NSSF) analysis of federal data. Women accounted for 40 percent of sales, and purchases by minorities shot up.
The lockdowns and other measures imposed during the pandemic, and the rise in violent crime, contributed to the jump in first-time gun buyers, experts say.
Kane, whose wife is from Dalian, China, recalled walking down the street in San Jose last year when he and his family were harassed by a group in a vehicle. The group said things like "go back to China." That set him to start thinking about protecting his wife and child, so he went through the lengthy process of getting a gun in California.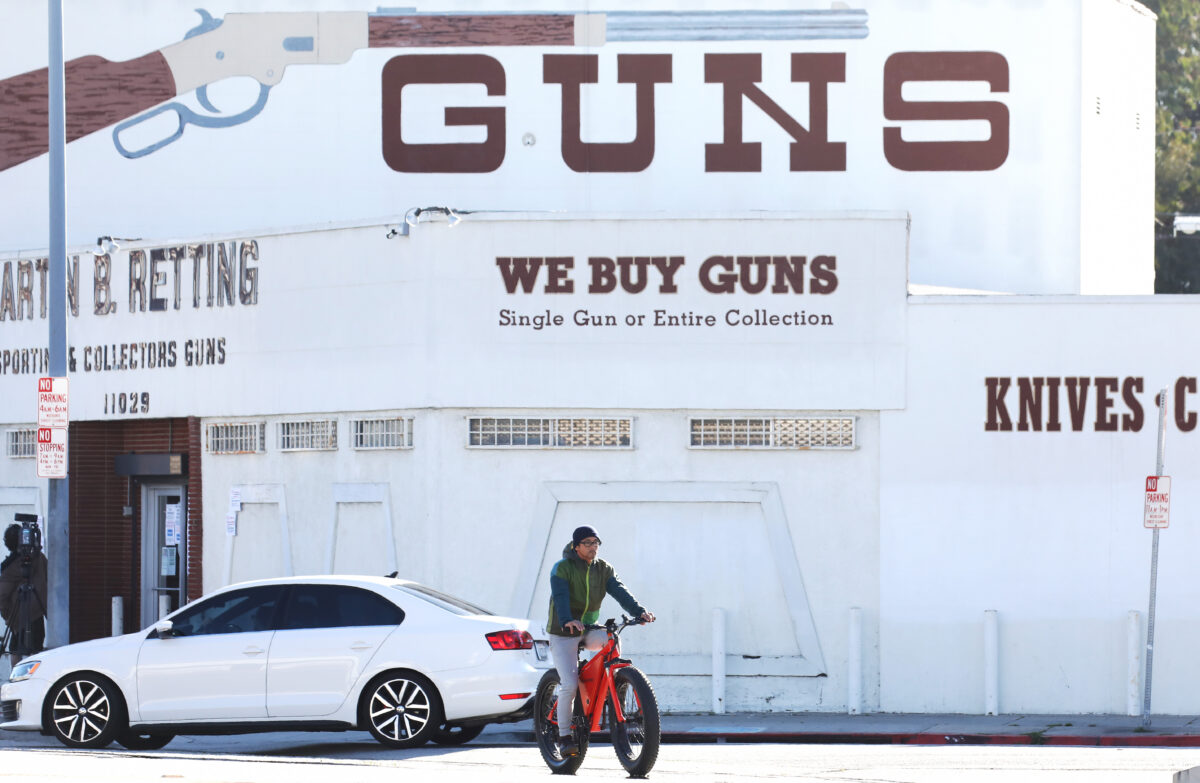 Kane ultimately obtained a gun, but not before jumping through hoops, especially after Santa Clara County was locked down and gun stores were deemed unessential.
Kane decided to start a group encouraging safe, responsible gun ownership in the Asian American community. The group will also focus on advocating against policies that members feel are too restrictive.
"I want to make sure that the voices of the AAPI community are heard on this really important issue, especially in a time of crisis where crime is happening every day," Kane said.
The new group is seeking members and has recently rolled out a new website, with efforts including a podcast that goes over new developments in the gun world and shares stories from gun owners in the Asian American community. Another piece is translating popular videos that break down different aspects of gun ownership and use into various languages, like Chinese, so people who don't have a good grasp of English can access the information.
AAPI GO describes itself as "liberally partisan." Kane said he wants people from the left to join, though he's open to some conservatives becoming part of the group.
Kane also recently formed, in addition to AAPI GO, a political action committee that will lobby for all minority gun owners.
"I'm hoping to organize with not just Asian American gun owners but also black and Latino and any other gun owning groups that are out there," he said, "and just kind of organize under a political action committee and drive change."