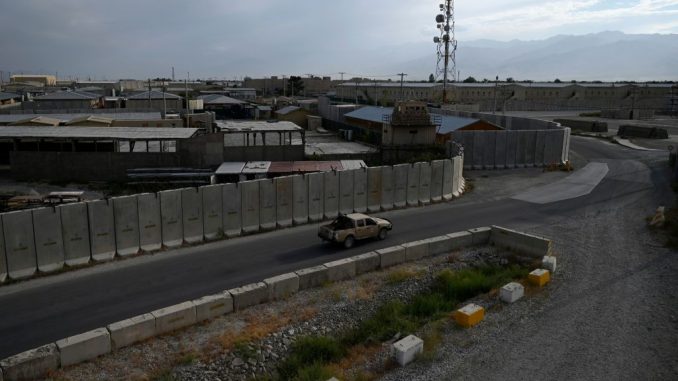 OAN Newsroom
UPDATED 12:49 PM PT – Sunday, August 15, 2021
The Bagram Air Base in Kabul, Afghanistan has reportedly surrendered to the Taliban. According to reports on Sunday, the Afghan military handed the base to the Taliban after militant forces entered Kabul.
The base is known to house prisoners from both Taliban and Islamic State groups who have been classified as terrorist fighters and who have now been freed since the invasion. The Taliban has suggested it's trying to take over the capital and claimed they want to bring peace once they do.
Bagram was built by the Soviet Union in the 1950s and occupied by U.S. and NATO forces until July. According to the Afghan military, the U.S. pulled its forces from the base in the middle of the night without notifying Afghan officials beforehand.
Thinking tonight about all the Afghans who only knew what life was like over the past 20 years. There was violence, yes, but also hope and opportunities. Now both are gone, especially for girls and women.

— Richard Engel (@RichardEngel) August 15, 2021