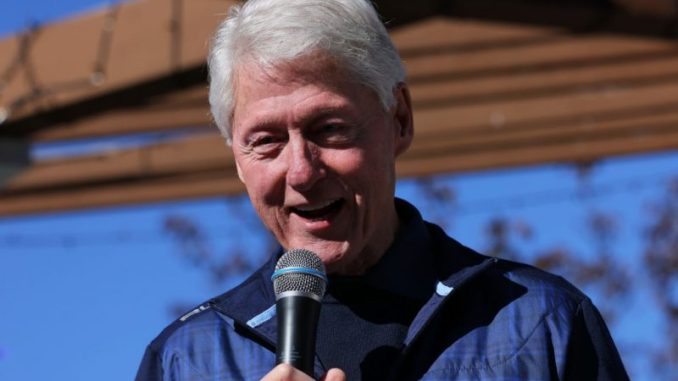 OAN Newsroom
UPDATED 3:03 PM PT – Wednesday, November 2, 2022
Democrats are bringing out former President Bill Clinton as part of a last-ditch attempt to prevent a likely Republican victory in the midterms.
According to reports on Wednesday, Clinton is rallying support for New York Democrats, including incumbent congressman Pat Ryan.
The Ryan Campaign says Clinton will take part in a joint public appearance at a military families' and veterans event in New Windsor.
This comes after the DNC sent former President Barack Obama to plead with voters to support Democrat candidates as the GOP is projected to win back the House and possibly the Senate.
Clinton has also rallied for congressman Sean Patrick Maloney amid Democrat concerns about his odds for re-election.