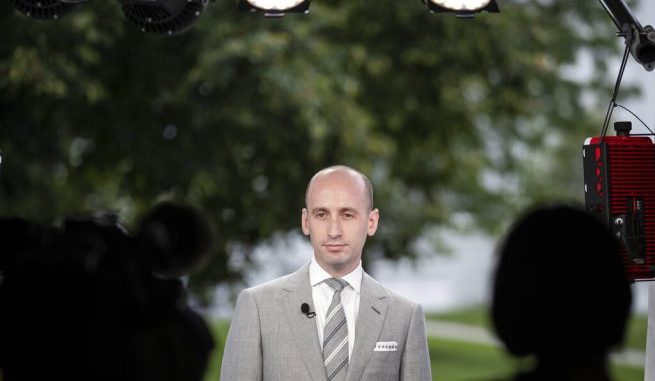 OAN Newsroom
UPDATED 7:524AM PT — Thursday, August 6, 2020
White House senior adviser Stephen Miller recently weighed in on the unrest plaguing the nation. During an interview Wednesday, he discussed topics from the violence in Portland to the movement to defund the police.
Miller said the vast majority of Americans support law enforcement. He also added that if Democrats come to power then they would pass a number of policies, which would make American families and communities feel unsafe.
The senior adviser went on to claim the violence and rioting is due to the left's fear-driven agenda.
"It's the Left's permissive attitude and actually the encouraging attitude towards violence and the effort to completely demoralize, dismantle and destroy our police departments," he explained. "And so, sometimes that takes the form of violent crime, other times that takes the form of violent riots…different strategies have to be deployed here, obviously."
Miller urged Americans to stand up against so-called cancel culture and speak their mind.