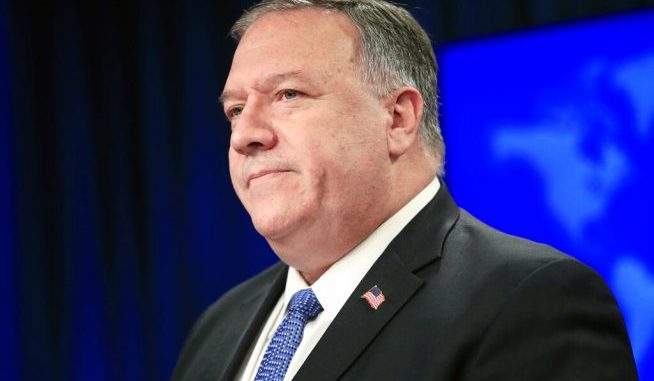 OAN Newsroom
UPDATED 9:18 AM PT — Thursday, August 6, 2020
According to Secretary of State Mike Pompeo, new measures will be announced to help the people of Lebanon.
"We stand ready to assist the government of Lebanon as it grapples with this horrible tragedy," he stated. "You'll see the United States announce a number of things we intend to do to assist the people of Lebanon in the coming days."
Pompeo made those remarks during a news conference on Wednesday, though he did not specify what type of aid will be provided.
The statement came a day after Lebanon's capital city of Beirut suffered a massive explosion, which left hundreds of people dead and many more missing. An estimated 300,000 people were also displaced after the blast destroyed thousands of structures throughout the city.
In a separate news conference, Defense Secretary Mark Esper reiterated the commitment of the U.S. to help Lebanon. He assured humanitarian aid and medical supplies would be provided to the country.
Esper went on to say most people believed the explosion to be a cause of an accident, though he did not specifically rule out an attack.
"Most believe it was an accident as reported and beyond that I have nothing further to report on that," stated the defense secretary. "It's obviously a tragedy, you know, we mourn for the dozens if not hundreds of Lebanese possibly killed and thousands hurt."
That same day, President Trump said the White House is monitoring the situation and working with Lebanese officials.
"We're working very closely with the government and we're working closely with many different agencies, including the military, and we'll be able to figure it out," stated the president. "We already probably have figured it out."
The cause of the explosion is still under investigation, but many believe it was a result of the ignition of more than 2,750 tons of ammonium nitrate. The Lebanese government has arrested several officials who were in charge of the port where the chemical compound was stored.