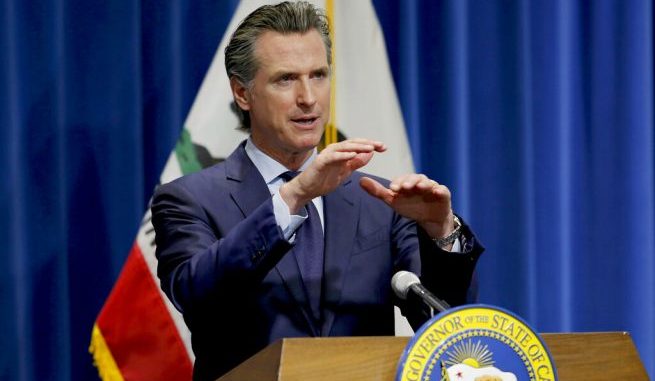 OAN Newsroom
UPDATED 1:35 PM PT — Thursday, July 23, 2020
California is set to spend as much as $315 million on more face masks for the state. On Wednesday, Governor Gavin Newsom announced the deal with a Chinese based manufacturer BYD, which aims to protect social workers and first responders.
Governor @GavinNewsom announced CA has moved to secure an additional 120 million N-95 masks & 300 million more surgical masks for distribution to front-line workers & will maintain a stockpile of 100 million N-95 respirators & 200 million surgical masks. https://t.co/LLoTNQ1qMc

— Office of the Governor of California (@CAgovernor) July 22, 2020
California has been one of the hardest hit states, surpassing New York with the most COVID infections in the country this week. Bars, gyms, salons, inside dining and church services have been shut down until the number of cases shows signs of decreasing.
Today, CA is reporting a record high number of cases:

Single day #: 12,807
7-day average: 9,420
Total: 413,576

Yesterday's test #: 127,487
Total: 6,664,419
7-day positivity rate: 7.6%

Those are a lot of numbers that tell us one thing: we MUST take this seriously.

WEAR A MASK.

— Gavin Newsom (@GavinNewsom) July 22, 2020
According to state officials, these prolonged shutdowns are not sustainable.
"Safety is, of course, a No. 1 priority, but the shutdowns are unacceptable because it's taking a sledgehammer to a fly, if you will," stated Chamber of Commerce Chairman Nick Rimedio. "It creates a toxic environment for the business community to where we're not going to have small businesses."
Governor Newsom has expressed the influx of masks will be "vital" to reopening the economy. He also thanked President Trump for his administration's efforts to curb the virus and for his recent decision to wear a mask.