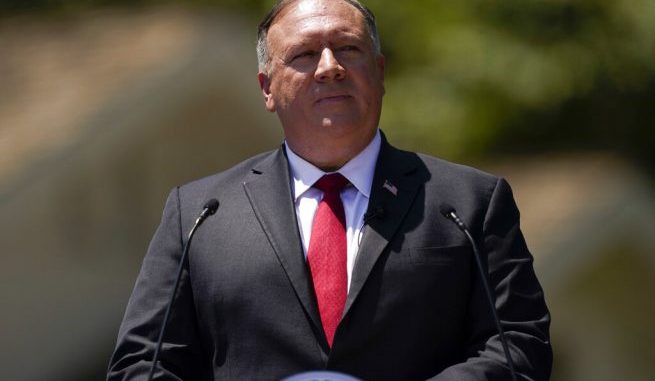 OAN Newsroom
UPDATED 7:35 PM PT — Thursday, July 23, 2020
Mike Pompeo has signaled a major change in U.S. policy towards mainland China, which could potentially end mutual diplomatic relations. On Thursday, the secretary of state acknowledged recognizing the Chinese Communist Party as the legitimate government of that country was a mistake.
"The kind of engagement we've been pursuing has not brought the kind of change inside of China that President Nixon had hoped to induce," he added.
According to Pompeo, nearly 50 years of diplomatic relations with Beijing benefited the Chinese Communist Party, but have caused great damage in the U.S.
"The truth is that our policies and those of other free nations resurrected China's failing economy only to see Beijing bite the international hands that were feeding it," explained the secretary. "We opened our arms to Chinese citizens only to see the Chinese Communist Party exploit our free and open society."
He went on to say Beijing has stolen America's intellectual property, infiltrated U.S. politics and gave citizens the coronavirus. Analysts have suggested the U.S. could return to recognizing Taiwan as the legitimate government of China.