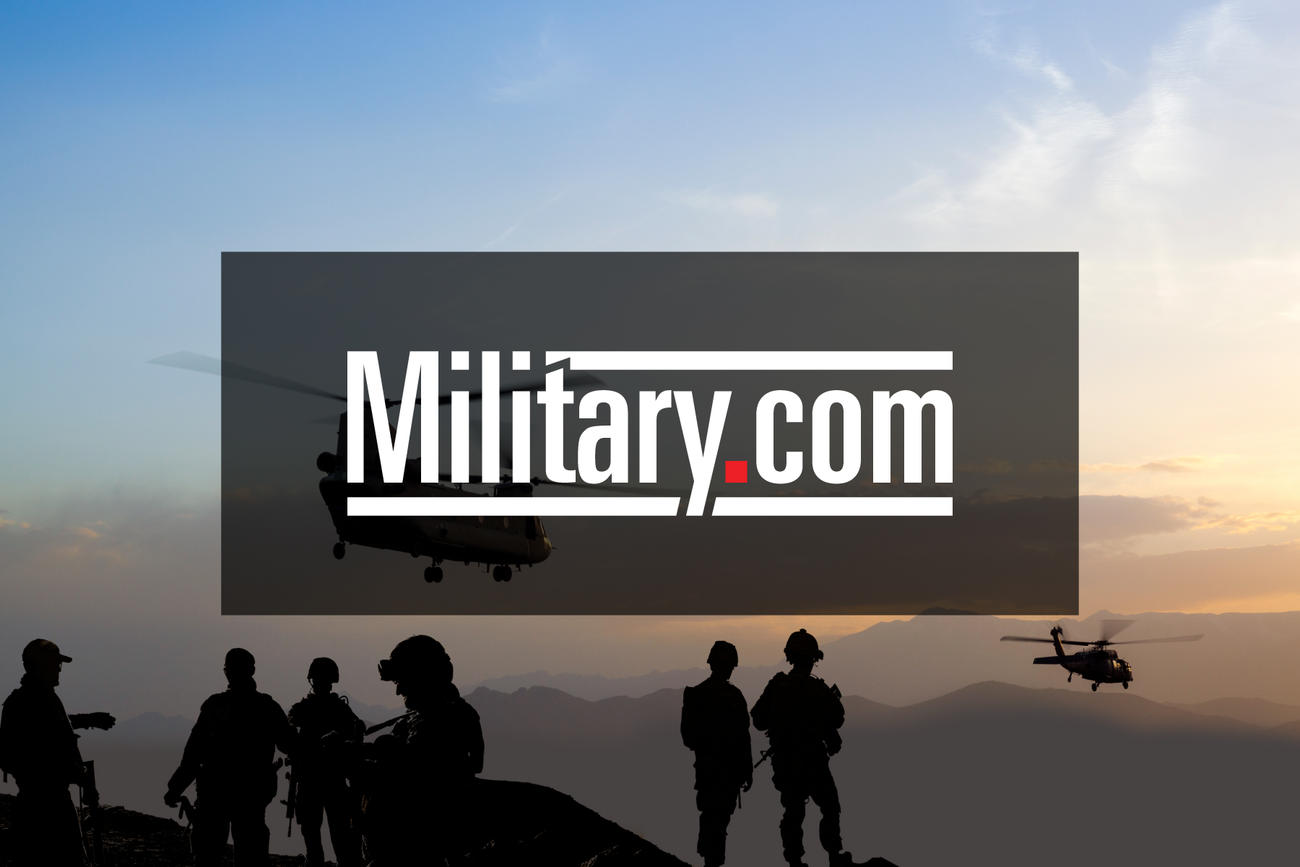 TRAVERSE CITY — Ram Lee never met his grandfather.
He was never told much about him from his father. He didn't know when his grandfather was born or when he died.
Lee knew only three things — his name was Leroy Lee, he served in World War II and, according to his Lee's father, he was a "son of a b–."
Lee's father and his grandfather had a contentious relationship, to say the least. But that didn't stop Lee from admiring his grandfather and following in his footsteps — at least for a while — by joining the military.
"The stories that I've heard, they've been passed down by family," Lee said. "I used to have — and I don't know what happened to it, so that bums me out — but I used to have his 101st Airborne patch that he wore in combat."
Leroy parachuted in behind enemy lines in the early morning hours of June 6, 1944 — D-Day.
Historians say more than 4,400 Allied soldiers were killed that day, including 2,501 Americans. Total casualties numbered more than 10,000 fatalities as well as wounded and missing soldiers. Saturday marked the 76th anniversary of that fateful Tuesday on the shores of France.
Lee appreciates those men — the living and the dead — more than he can put into words. He said their selfless sacrifice for the betterment of the cause, for their country and for the world is what makes them "the last great generation."
"When you look at what these guys did, storming the beach and there's 300 to 400 yards of open dunes in front of them and machine gun bunkers just raining down on you. Fields of fire. There's nowhere to hide," Lee said. "They went into something that was going to be brutal, and they did it. They got the mission done."
Lee didn't know much about the man, but he said he knew this:
"I know enough to know that I wish I could have met him."
'Another of the Faceless Greatest Generation'
Chris Alderman knows a bit more about his grandfather than Lee.
He was 12 when Joseph Chinnery died, but Alderman remembers the man who earned the moniker Smokey Joe during World War II as a "formerly drunk Irish curmudgeon who was always like, 'Barbara! Get these dang kids away from me!'"
But one day, Smokey Joe brought his grandson a book about D-Day and flipped it open. There was a picture with a tall man standing in the middle of four other soldiers in front of a half-track, an American armored carrier with a 50-caliber machine gun stacked on top.
Alderman said only one of them — the tall man in the middle — didn't have a helmet on.
Chinnery pointed and said to Alderman, "That's me, right there."
"I'd seen enough photos from the old days to realize, 'Holy s—, that's my grandpa,'" Alderman said. "That's when he told me the story."
The man Alderman lovingly refers to as "Pop-Pop" left Ireland in the 1920s and came to New York City as a working class, dirt poor man, Alderman said. Chinnery was a chauffeur, and he used those skills when he went to boot camp in 1943, just a year after his daughter — Alderman's mother — was born.
Chinnery was in the second wave at Utah Beach on D-Day. He came on shore driving a half-track, Alderman said, behind Gen. George S. Patton, who commanded the U.S. Third Army in France and Germany after the invasion of Normandy
"He rode hard and fast to keep up with Patton's tanks," Alderman said.
Chinnery got his nickname, Smokey Joe, three days after D-Day when he and his fellow soldiers finally had a chance to rest after three solid days of doing nothing but driving back and forth from the beach to keep the forces supplied with "bullets, beans and bandages," Alderman said.
They found an old barn and tried to get some sleep, but the German army shelled their location, setting the vehicles and the barn on fire. The soldiers ran out and regrouped, but when the lieutenant did a head count, they're one man short.
"Everyone starts looking for Joe, and they find him in the back of the barn, which is burning and his bed is smoldering and the room is smoldering, and he's sound asleep," Alderman said.
Chinnery's uniform was still smoking when he got outside, hence the nickname.
Chinnery went on to help liberate the town of Bitche, France, where the tanks were mobbed by the townspeople cheering, waving flags and singing songs.
Alderman gets emotional when he speaks about that moment.
"I couldn't imagine being under oppressive rule for five years, and here come these people to save you," Alderman said with a catch in his throat.
Chinnery served in the Battle of the Bulge where he fought the Nazi SS. He witnessed the atrocity of the Malmedy Massacre where 84 American prisoners of war were taken to a field and gunned down by their German captors.
After the machine gunning, Alderman said, German officers went through and kicked the soldiers.
"Anyone who moved got a bullet in the back of the head," Alderman said.
But Chinnery made it through, and pushed across the Rhine River. He was there when Germany surrendered.
"Then he came home and raised his family," Alderman said. "He just became another faceless of the Greatest Generation. He never wanted awards. He just wanted to live."
Alderman was a combat Marine and is from a five-generation line of men, either Alderman or Chinnery, to serve in the military. Now, he is a part of the Northern Michigan Veterans Coalition and a military history buff. He's determined to keep alive the memory of the men who fought before him.
His collection of World War II history, including the book his grandfather showed him that day, was destroyed in a flood caused by a broken water heater in the basement in 2004. Now, Alderman said, the men in those books and in those photographs are dying off and their firsthand accounts are dying with them.
"That's why we have the problems we have today. All the people who remember the horrors of the Nazi regime are gone," he said.
Neal Horning, Eagletown American Legion Post 120 vice-commander, said he'll miss the good men who experienced the war.
"We're going to miss their stories and the words of wisdom and their honor," he said. "They definitely lived up to their swearing-in words, to support the Constitution of the United States."
The anniversary of D-Day means a lot to Horning because so many suffered and died. Those who made it often suffered through post-traumatic stress disorder at a time when it wasn't understood.
"They all went through that stuff with little help," he said, including his relative who saw most of his unit die during a death march to Germany.
American Legion Post 35 Commander John Milks' father also served in World War II, surviving a Japanese kamikaze attack on his destroyer that killed everyone above decks except him and his captain.
"We need to really value the memories of those veterans that we did know who were there, and the memories that our fathers and grandfathers have told us. I feel privileged to have known them," he said.
The Final Lasting Accounts
Dick Grout was one of those men.
German defenders greeted Grout and other Allied troops with a hail of small arms fire.
"So for the first, I don't know, almost an hour, we were just trying to find shelter somewhere where we would be not hit," he said.
Grout landed on Omaha Beach at around 6 a.m. as one of a group of Army Combat Engineers tasked with clearing a road for vehicles that landed that morning. A wall blocked a two-track that led into the hills, so they used 500 pounds of explosives and a small bulldozer to demolish the wall.
They cleared the path by early afternoon when the fighting had largely died down, Grout said. A few British trucks called lorries made it to the beach, and as Grout and his unit walked up the hill away from the beach, they spotted a group of British soldiers making afternoon tea.
Grout continued with the Allied push through Europe until a German mortar sprayed his back and legs with shrapnel. He and some combat engineers were trying to bridge a river near the Ardennes in Belgium. That mortar fell as the Germans launched their ill-fated counter-assault known as the Battle of the Bulge.
By the time Grout recovered and rejoined his unit, they were directing German prisoners of war in cleaning up Munich, he said. Before leaving Europe, he lingered a bit to marry a member of the British Women's Air Auxiliary Force he met while training in England.
The two lived in West Bloomfield, and he retired from his career as pension plan consultant in the mid-1980s, he said. They moved to Northport, and Grout now lives in Cordia in Traverse City.
D-Day achieved its objectives, and life after the war seemed better than it had been before — even despite the smaller wars to follow, Grout said.
"The war was over and people were ready to get back to work and enjoy themselves and raise families, all those things," he said.
He's proud to have served in World War II, and even though no one wanted the war in the first place, he thinks most everyone agreed the U.S. couldn't stay neutral.
"That's the only thing the U.S. could do along with the others," he said. "We could not continue to have Germany doing what they were doing."
Grout said he understands why there are so few D-Day veterans left. He's 99 and was 24 when he trod the beach that morning.
"That's natural, I mean that's what you expect," he said. "People get older, they pass away and it's just a part of life, I guess." 
This article is written by Rendan Quealy and Jordan Travis from The Record-Eagle, Traverse City, Mich. and was legally licensed via the Tribune Content Agency through the NewsCred publisher network. Please direct all licensing questions to legal@newscred.com.
© Copyright 2020 The Record-Eagle, Traverse City, Mich.. All rights reserved. This material may not be published, broadcast, rewritten or redistributed.