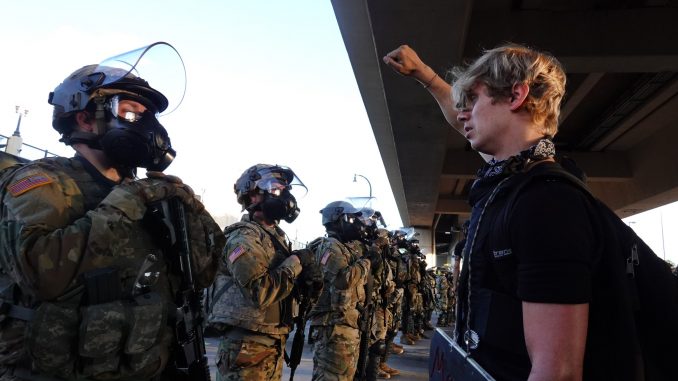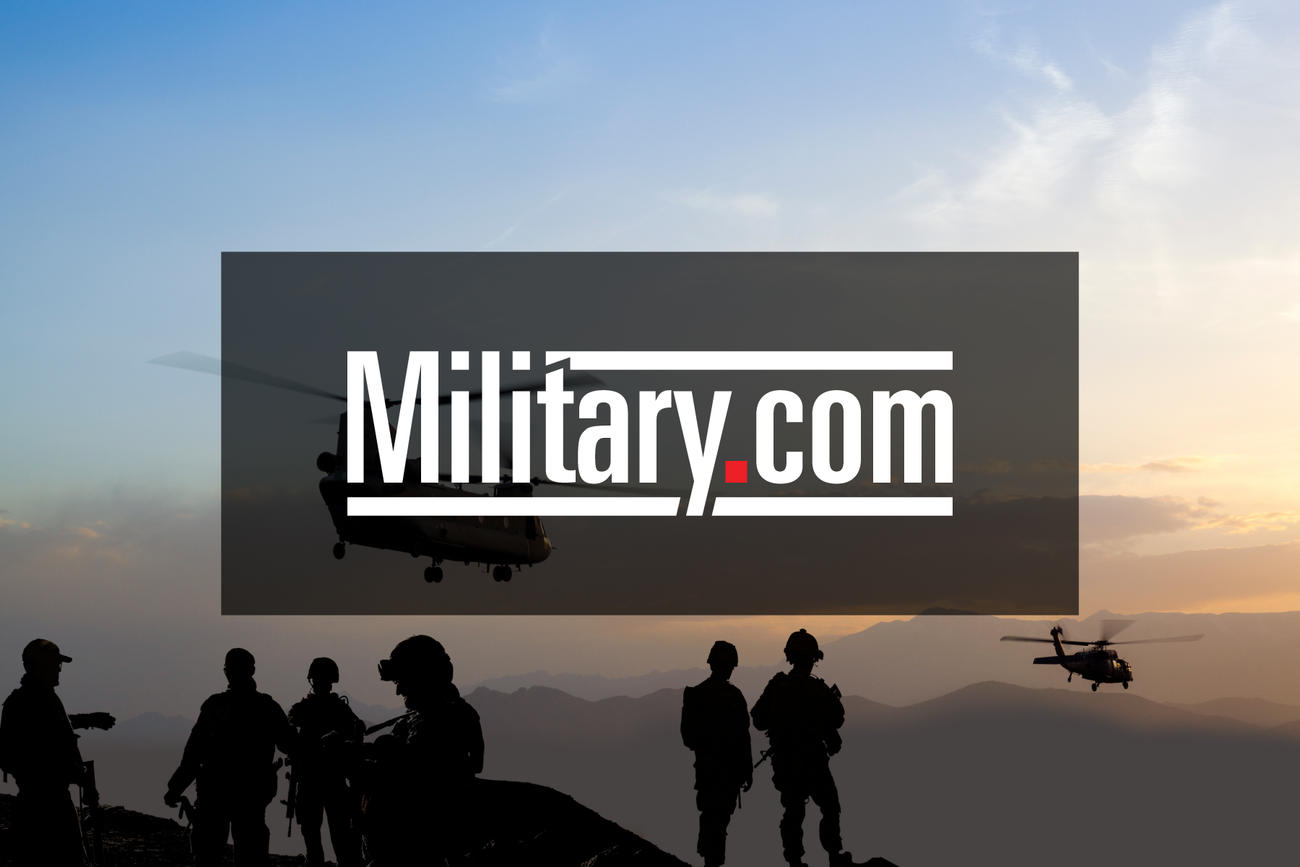 As law enforcement officials brace for another night of violent protests in Minneapolis, Minnesota National Guard members activated to support them are now armed and carrying ammunition, the general in charge said Sunday.
Guard members are carrying rifles, sidearms and ammunition in response to a "credible threat" aimed directly against them as reported by the FBI, Army Maj. Gen. Jon Jensen, adjutant general of the Minnesota National Guard, said in a phone briefing with reporters.
"Our soldiers are currently carrying ammunition in their magazine pouches," Jensen said. "We don't talk about rules of engagement," he added, but said in general troops "cannot greatly exceed the force" with which they might be threatened.
The number of Guard members activated in Minnesota to support local law enforcement reportedly could reach 10,000. By Saturday evening, there were nearly 2,000 troops ready for response.
Nationwide protests are expected to stretch into a sixth night Sunday over the May 25 death in Minneapolis of George Floyd, a black man, at the hands of a white police officer, seen in videos kneeling on his neck for more than eight minutes.
The adjutants general of Colorado and Georgia, who joined Jensen on the call, said their troops had not received any direct credible threats.
Air Force Maj. Gen. Michael Loh, adjutant general of Colorado, said the troops he has deployed to back up law enforcement in Denver were not armed, and Army Maj. Gen. Thomas Carden Jr., adjutant general of Georgia, said his troops were carrying only sidearms.
All three generals said they did not see an immediate need for federal active-duty troops in what they described as a situation in all three states where local law enforcement was getting a better grasp on dealing with the protests.
"At this time we have not asked for the Department of Defense to give us active-duty forces to support this operation," Jensen said, but added that assistance from National Guard units in other states in the form of military police was a possibility if violent protests persisted.
Jensen gave no indication of the group or individuals behind the threat relayed to the Minnesota Guard by the FBI, but Minnesota Gov. Tim Walz at a news conference Friday said "outside agitators" from other states were seeking to exploit the legitimate anger over Floyd's death to pursue their own agendas.
At a news conference Saturday, Attorney General William Barr said the protests were being manipulated by "anarchic" and "far-left extremist groups."
On the conference call, Jensen said the Minnesota Guard members deployed to Minneapolis and St. Paul were not equipped with rubber bullets and tasers in addition to their weapons and ammunition.
Loh said the Colorado Guard has shields, batons, tasers and pepper spray, but "we have not had to use any of those." 
Carden did not disclose what his troops were carrying but said, "I primarily go with sidearms" for the Georgia Guard troops deployed to Atlanta and Savannah.
All three adjutants general said the activations to assist local law enforcement were not detracting from their ongoing missions to help combat COVID-19.
All three also said that their additional missions to back up local law enforcement against protesters were not ones they welcomed.
"We in America should not get used to or accept [calling up the Guard] to secure people in the United States of America," Carden said. "This is a sign of the times that we need to do better in our country."
In an earlier statement, National Guard Bureau officials said that a total of about 5,000 Guard soldiers and airmen had been activated as of Sunday morning "in response to civil disturbances in 15 states and the District of Columbia, with another 2,000 prepared to activate if needed."
The bureau added that "the situation is fluid so those numbers can change rapidly," and noted that "Guardsmen live in the communities they serve, and are there to protect their neighbor's right to protest peacefully."
— Richard Sisk can be reached at richard.sisk@military.com.
© Copyright 2020 Military.com. All rights reserved. This material may not be published, broadcast, rewritten or redistributed.