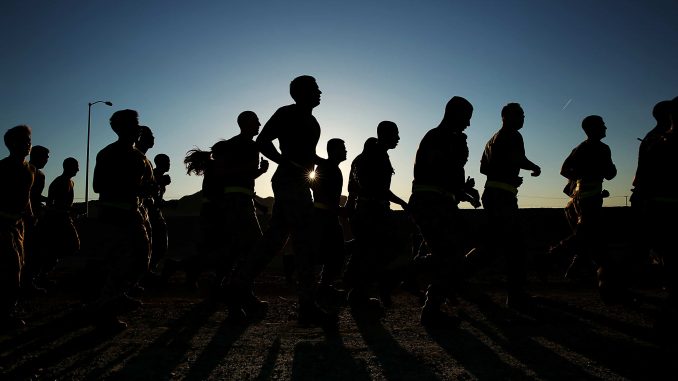 WASHINGTON — Pfc. Tyrell J. Audain was in the midst of a physical fitness test more than two weeks ago at Marine Corps Air Ground Combat Center Twentynine Palms, Calif., when he collapsed.
The Marine, a 19-year-old former high school athlete, was rushed to a hospital where he was later pronounced dead, Brig. Gen. Roger Turner, the commanding general at Twentynine Palms, wrote at the time in a statement on the base Facebook page, without naming Audain.
On Friday, the Marine Corps confirmed Audain was the Marine who died April 15 at Twentynine Palms after his death was listed in the Naval Safety Center's mishap summaries report. His death is under investigation, but it was not related to the coronavirus, according to Capt. Samuel Stephenson, a Marine spokesman.
Audain was attending the Marine Corps communications-electronics school at the time of his death, according to his service record. On his Facebook page are photos of him racing for the track team at Minisink Valley High School in Middletown, N.Y., which he graduated from in 2019.
Audain's death is the latest in a string of Navy Department personnel who have collapsed during a physical fitness test and later died.
In February, Midshipman 3rd Class Duke Carrillo, 21, of Flower Mound, Texas, collapsed during the mile and a half run of his physical readiness test at the U.S. Naval Academy. The sophomore was taken to a nearby medical center where he was pronounced dead, according to the school. The cause of his death was under review.
In November, a petty officer first class died after collapsing while running on a treadmill during a physical fitness test at Fort Meade, Md., according to the Naval Safety Center. News reports identified the sailor as Trent Fraser, 24, a cryptologic technician-interpretive and his death was under investigation.
In February and April 2019, two Navy recruits died during their final physical assessments before the end of their training at Naval Station Great Lakes, Ill.
Read more: Soldiers' GoFundMe Campaigns May Get Them in Legal Trouble, Army Warns
© Copyright 2020 Stars and Stripes. All rights reserved. This material may not be published, broadcast, rewritten or redistributed.