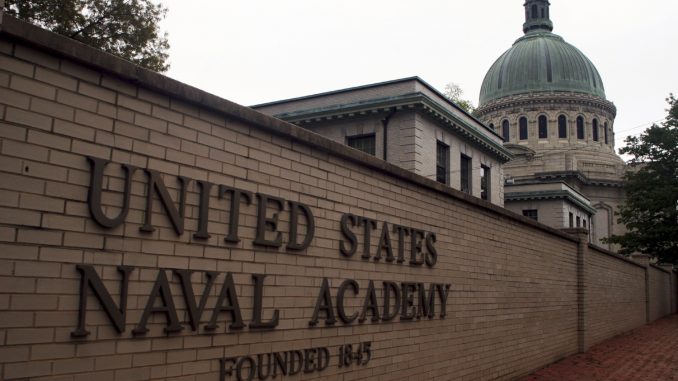 The court-martial of a Naval Academy midshipman charged with sexual assault and burglary has been postponed for coronavirus concerns.
Third Class Midshipman Nixon Keago was charged in October with sexual assault, attempted sexual assault, burglary and obstruction of justice for incidents at the Annapolis military school in February, September and October 2018 and in New York in May 2019.
His court-martial, originally scheduled for January, was pushed back to May after one of several hearings for the case at the Washington Navy Yard in D.C. A new trial date has not yet been issued. Naval Academy spokesperson Jenny Erickson said it will likely be later in the summer, no earlier than July.
Erickson did not immediately respond when asked whether Keago has been sent home to Texas or is being held by the Navy.
Related: Sexual Assault Court-Martial for Naval Academy Midshipman Postponed
While on active duty in February 2018, Keago broke into the dorm room of another midshipman and had sex with her while she slept, charging documents state. This happened again while he was on active duty on Oct. 21, 2018, the documents state. The documents outline that he has been charged under Article 120 of the Uniform Code of Military Justice, which defines different degrees of sexual assault and rape.
In September 2018 and again in New York this past May, charging documents state, Keago broke into the sleeping quarters of female midshipmen and attempted to have sex with them while they slept, as the Navy Times first reported.
Keago was charged with obstruction of justice for telling midshipmen to lie to military authorities after the incidents in September and May, according to the documents.
He is a chemistry major and served in the Marine Corps before joining the academy, according to his Navy sports biography. He was a member of the soccer team in 2017, his freshman year.
This article is written by Selene San Felice from The Capital, Annapolis, Md. and was legally licensed via the Tribune Content Agency through the NewsCred publisher network. Please direct all licensing questions to legal@newscred.com.
Read more: After Crozier Firing, Top Admiral Tells Sailors to 'Show Courage in Speaking Up'
© Copyright 2020 The Capital, Annapolis, Md.. All rights reserved. This material may not be published, broadcast, rewritten or redistributed.