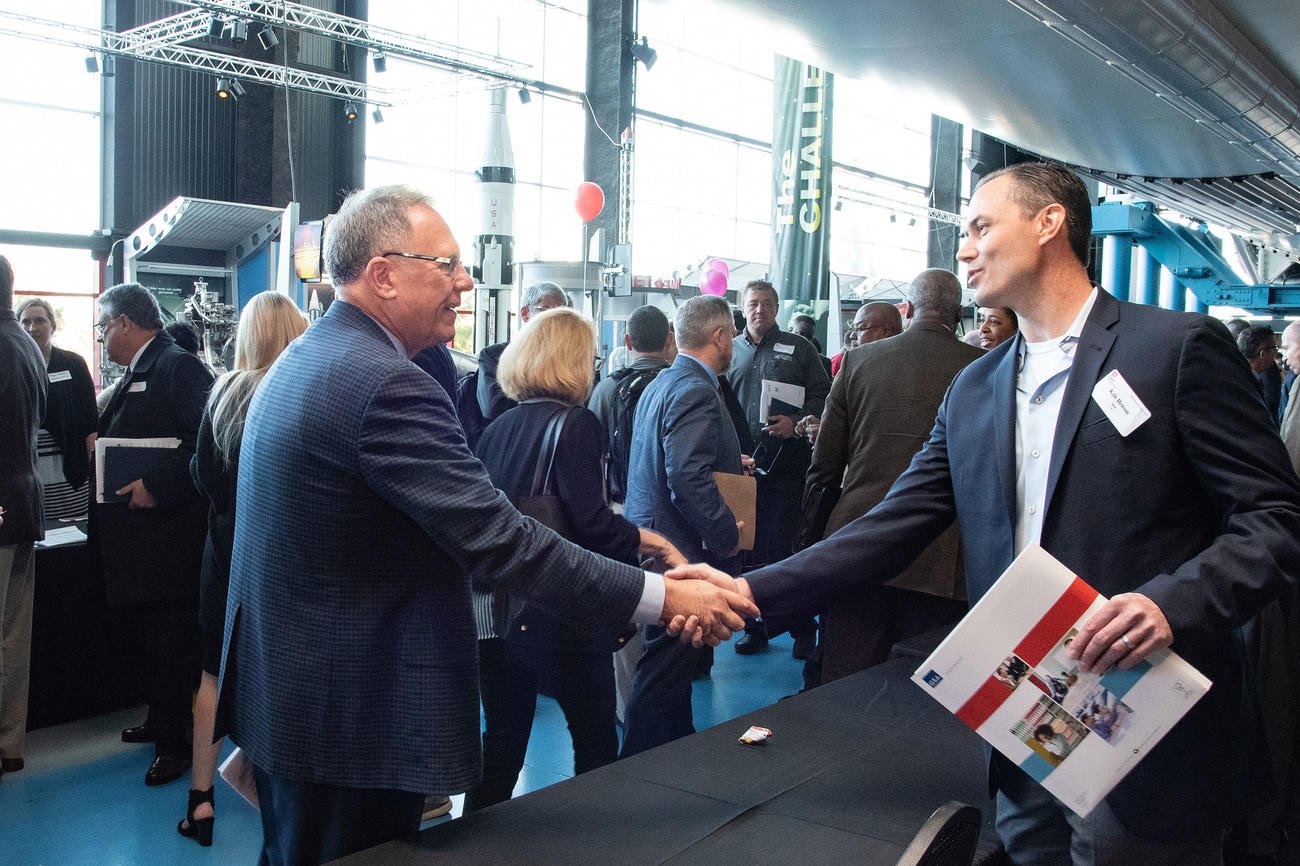 Veteran unemployment rates fell in May by nearly three points to 9%, from 11.7% in April — the first signs of an economic rebound from the devastating effects of the COVID-19 pandemic, the Labor Department reported Friday.
The drop in the unemployment rate for veterans of all generations exceeded the 1.4% decrease in the rate for the general population, from 14.7% to 13.3%, reflecting "a limited resumption of economic activity that had been curtailed" by the virus, the monthly report said.
Read next: Soldiers Pull BLM Signs, Confederate Flag from Vehicles After Viral Confrontation
May's 9% jobless rate for all veterans compared to 2.7% overall in May 2019 during the economic surge, and 3.8% in March before the first effects of the novel coronavirus hit the economy, the Labor Department's Bureau of Labor Statistics reported.
The unemployment rate for all female veterans in May was 7.8%, compared to 2.7% in May 2019, BLS said.
For post-9/11, or Gulf War II, veterans, the unemployment rate remained in double digits at 10.3%, but was down from 13.0% in April, BLS said. A year ago, the unemployment rate for post-9/11 veterans was 2.8%.
The figures showed remarkable resiliency in a hard-hit economy among older veterans who began their service in the 1990s, referred to as Gulf War-I veterans by BLS. For those veterans, the unemployment rate was 4.8% in May, BLS said.
However, the unemployment rates remained in double digits for the oldest generation of veterans from Vietnam, Korea and World War II, it said. For those veterans, the unemployment rate in May was 11.9% compared to 2.7% in May 2019.
Federal Reserve Chairman Jerome Powell and Wall Street analysts had warned that the overall unemployment rate could approach 20% in May and June and remain in double digits through the end of this year, depending on a range of variables.
However, BLS Commissioner William Beach, in a statement accompanying the report, said that non-farm payroll jobs increased by 2.5 million in May despite the pandemic "and efforts to contain it."
The 2.5 million figure was the largest monthly gain in new jobs since BLS began tracking the data in 1939, it said.
This story will be updated.
— Richard Sisk can be reached at Richard.Sisk@Military.com.
Related: The Veteran Unemployment Rate Has Tripled Since February
© Copyright 2020 Military.com. All rights reserved. This material may not be published, broadcast, rewritten or redistributed.