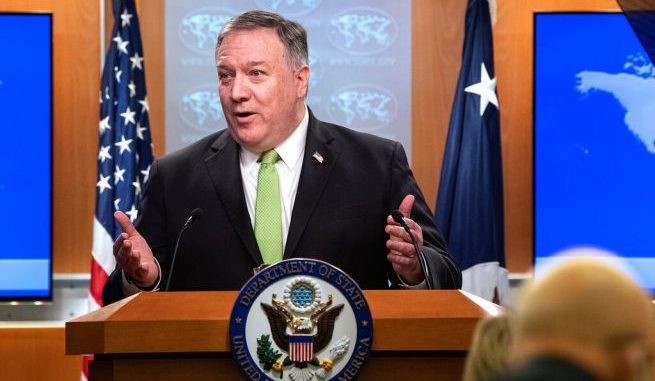 OAN Newsroom
UPDATED 8:38 AM PT — Thursday, May 21, 2020
Secretary of State Mike Pompeo recently took aim at China over its treatment of Hong Kong. On Wednesday, he said China's actions against pro-democracy activists raises questions on whether Hong Kong is "highly" autonomous to China.
Pompeo noted that he's closely watching the protests in Hong Kong and slammed China for arresting multiple leaders of the pro-democracy movement.
Currently, Hong Kong enjoys special treatment by the U.S. in terms of trade and international relations as an autonomous territory. Chinese officials responded to Pompeo's statement by claiming he has no business commenting on the country's internal affairs.
"With regard to Taiwan and Hong Kong, Mr. Pompeo should first figure out the territorial boundaries of the United States and stop wantonly interfering in Chinese affairs," stated Zhao Lijian, spokesperson for the Chinese Foreign Ministry. "Otherwise he is definitely going to hit a wall."
This comes as tensions between the U.S. and China have increased in recent months because of criticism over Beijing's handling of the coronavirus pandemic.
Pompeo is working on a report to determine whether Hong Kong has remained an autonomous territory and should continue to receive special treatment by the U.S.
.@SecPompeo: Our decision on whether or not to certify Hong Kong as having "a high degree of autonomy" from China is still pending. We're closely watching what's going on there. pic.twitter.com/EKc0BsNEGm

— Department of State (@StateDept) May 21, 2020