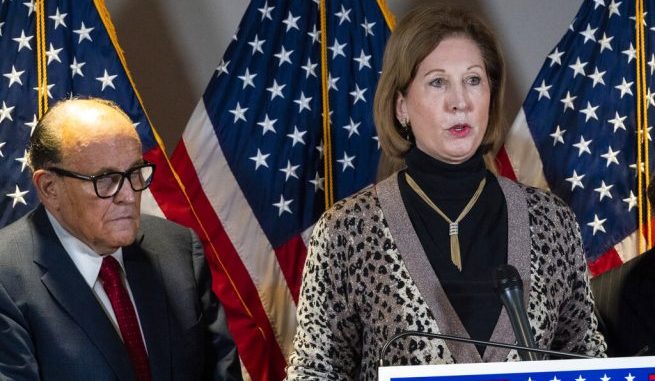 OAN Newsroom
UPDATED 7:30 AM PT – Sunday, November 22, 2020
President Trump's legal team is continuing the battle for a free and fair election.
In an interview Saturday, the President's campaign lawyer, Sidney Powell, said Joe Biden potentially received 10 million fraudulent votes during this year's election. She went on to say there could be several million votes coming from illegitimate places under the names of people who have been dead for days, months and even years.
Powell has come down especially hard on Dominion Voting Systems for allegedly switching tallies from President Trump to Joe Biden. Additionally, she drew attention to how widespread voter fraud could have been conducted to make it less obvious in places like the contested battleground states.
Powell asserted the fraud ran deeper than in just the presidential vote by stating Democrats added 35,000 votes to each Democrat candidate's tally. She said she has plenty of evidence for her case that she plans to unveil in the coming days.
"I think we're going to find a significant conspiracy through that…we've also got evidence of people being paid and we've got pictures of the check stubs for people to ballot harvest and do fraudulent voting, stated the attorney."
The attorney said Georgia is probably going to be the first state she goes after. The team of campaign lawyers are expected to file cases in federal court as early as this week.