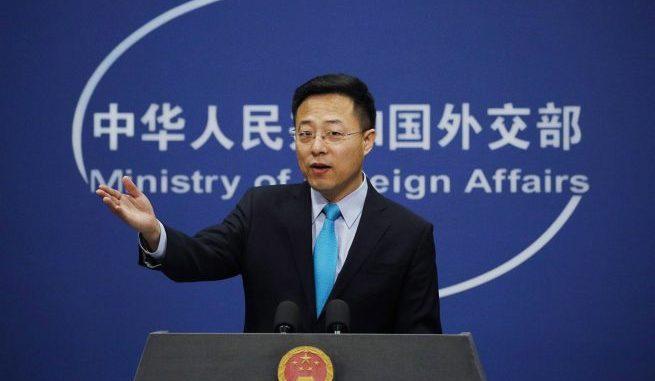 OAN Newsroom
UPDATED 9:32 AM PT — Thursday, May 21, 2020
The U.S. State Department recently alerted Congress about a possible arms deal with Taiwan, which is now causing additional strife with China. On Thursday, China's Foreign Ministry criticized the potential sale of $180 million worth of torpedoes to Taiwan.
The Defense Security Cooperation Agency said the deal helps the U.S. in more ways than one, including economically by supporting Taiwan's work to update their own defense capabilities.
However, China has continued to urge the U.S. to cut all military ties with Taiwan as they claim the state is part of the mainland, while the island declares itself a republic.
"China is firmly against U.S. selling arms to Taiwan and has lodged solemn representations to the United States," stated Zhao Lijian, spokesperson for the Chinese Foreign Ministry. "We urge the U.S. to abide by One China policy and Three Joint Communique; stop arm sales to Taiwan and military contact with Taiwan in order to avoid further damage on U.S.-China relation and Taiwan Strait relation."
As we welcome @iingwen's inauguration for her 2nd presidential term this week, it's worth remembering why the US has long considered Taiwan a force for good-and why we are committed to supporting its defense. #PMisDefenseDiplomacy — https://t.co/Kq0MthVM00 pic.twitter.com/RsPlBah0u3

— Political-Military Affairs, US Dept of State (@StateDeptPM) May 20, 2020
U.S.-Taiwan relations are growing stronger because of the Trump administration's efforts and despite the lack of formal diplomatic ties.