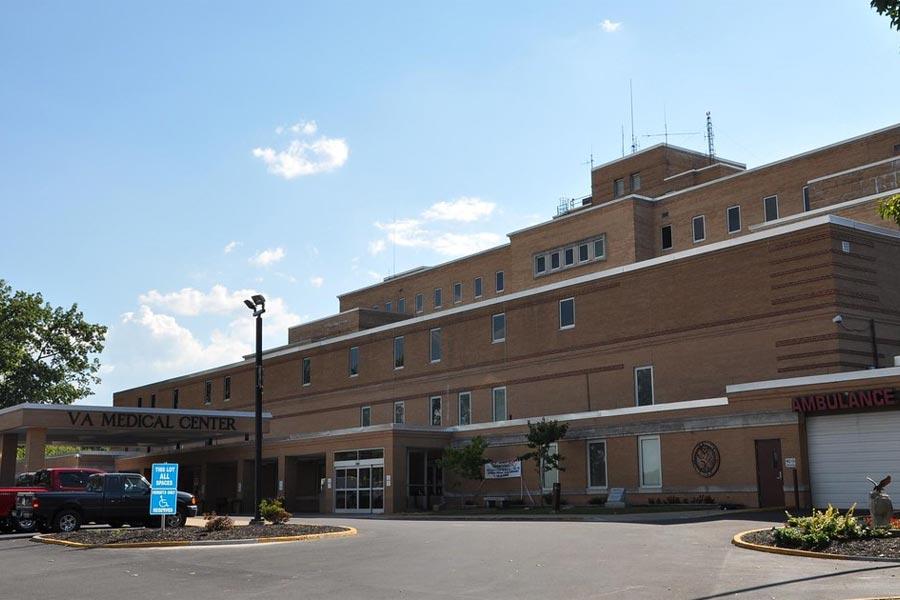 A former physician at the Beckley Veterans Affairs Medical Center in West Virginia was indicted this week on charges he sexually abused male patients at the facility over the span of six months and violated their civil rights.
Dr. Jonathan Yates, a doctor of osteopathy, was arrested April 2. He had been under investigation since last September over allegations of sexual abuse during his practice at the Department of Veterans Affairs.
According to a Department of Justice news release Tuesday, a federal grand jury indicted him on five counts of depriving veterans of their civil rights under color of law — taking away their constitutional right to bodily integrity — and two counts of abusive sexual contact.
The charges follow a criminal complaint last month against Yates alleging he groped another patient.
According to the release, Yates examined at least six patients and sexually molested them during their appointments. He temporarily immobilized one patient by cracking his neck — despite a request by the veteran that he not do the procedure — and then molested him, according to court documents.
Related: West Virginia Doctor Charged with Groping Patient
Yates used acupuncture needles to incapacitate another veteran patient and then massaged him without any medical reason for the therapy, according to the indictment.
The alleged abuse occurred between September 2018 and February 2019.
Last September, the VA's Office of Inspector General announced it was working with federal law enforcement to investigate allegations of sexual assault at the Beckley facility.
The announcement coincided with another investigation into the deaths of at least 11 patients at the Louis A. Johnson VA Medical Center in Clarksburg, West Virginia. At least three of those deaths have been linked to fatal insulin injections. While no arrests have been made in those cases, the families of at least two veterans have filed wrongful death suits against the VA.
In response to a request for comment on the case, Beckley VA Medical Center Public Affairs Officer Sara Yoke said only, "This individual is not a VA employee and hasn't been since July 23, 2019."
Ward Morgan, Yates's attorney, did not respond to a request for comment.
Since news of both cases broke, Sen. Joe Manchin, D-West Virginia, has pushed for hearings on the cases.
"Our nation's veterans deserve world-class care and should never fear abuse at the hands of a medical professional. I hope Dr. Yates' indictment brings some comfort to the Veterans and families impacted by his disgusting behavior," he said in a statement to Military.com.
Manchin added that he spoke this week with Desmond McMullan, the Beckley VA's new medical center director, appointed last month and was assured that "this sort of abuse will never occur again."
If convicted, Yates could face life in prison, according to a release.
The investigation into the allegations against Yates continues, according to the Federal Bureau of Investigation. Anyone with information is asked to contact the bureau at 1-800-225-5342.
— Patricia Kime can be reached at Patricia.Kime@Monster.com. Follow her on Twitter @patriciakime.
Read More: VA to Pay More than $1 Million to Veterans to Settle Improper Treatment Lawsuits
© Copyright 2020 Military.com. All rights reserved. This material may not be published, broadcast, rewritten or redistributed.