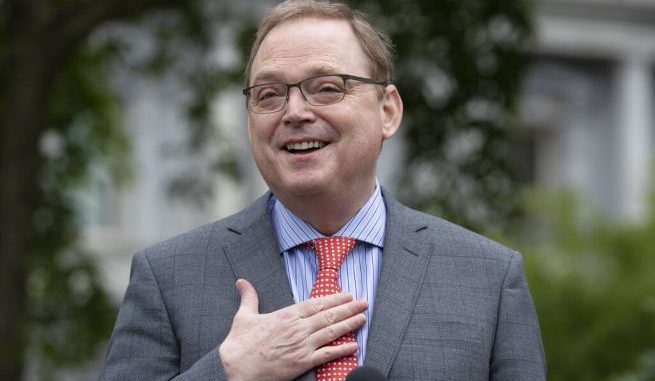 OAN Newsroom
UPDATED 1:30 PM PT — Thursday, May 14, 2020
According to White House Economic Adviser Kevin Hassett, the latest unemployment report signaled a likely decline in unemployment as the U.S. economy slowly reopens. Nearly 3 million Americans applied for jobless benefits last week, compared to the weekly increase of some 5 million in the past two months.
"So, what we expect now is that claims will continue to decline as the economy turns back. I think Americans want their economy back, and the claims data coming in below 3 million today suggests that's beginning to happen. The places that are turning on could actually see claims go way back down towards normal." – Kevin Hassett, White House Economic Adviser
The adviser explained these numbers are better than previously expected, but noted up to 36 million Americans remain out of work.
"The unemployment insurance claims coming in a little bit north of 2.9 million is still a very tough number," he added.
Hassett has said economic recovery may be quicker in different parts of the country, while the overall picture remains volatile as many restrictions remain in place.
Meanwhile, a new poll revealed the majority of Americans aren't placing all the blame for these numbers on the president. According to the Economist/YouGov report released Wednesday, 57 percent of those surveyed believe President Trump only deserves some, or none, of the blame for the recent job losses.
Partisanship was highlighted in the survey, as a majority of Democrats pointed the finger at the president. However, 77 percent of Republicans stated the unemployment crisis was not his fault.
The survey mirrored comments President Trump recently made in an interview, when he said no one blames him for the unemployment figures.
MORE NEWS: Trump Admin. Officials Speak Out On Potential Next Round Of Coronavirus Relief Legislation