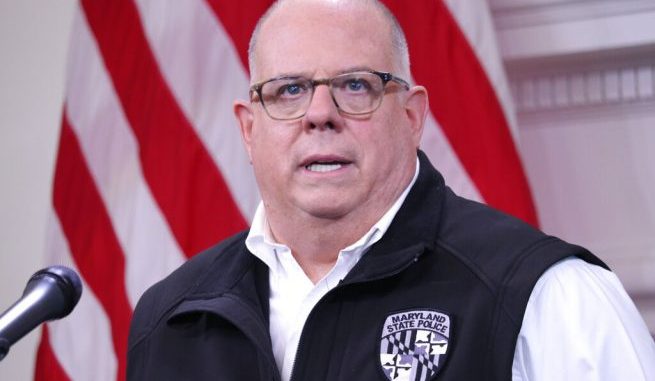 OAN Newsroom
UPDATED 9:33 AM PT — Friday, May 8, 2020
Maryland Gov. Larry Hogan has vetoed legislation that would ban the sale, rental and private transfer of long guns in the state. On Thursday, he issued a veto on Senate Bill 208 and House Bill 4.
The bills would have required individuals to pay a fee and obtain government permission before transferring any rifle or shotgun to another person. There would be no exception made for loans or gifts.
State Sen. Susan Lee (D), who sponsored the bills, began the hearing by pointing out how firearms account for the majority of U.S. suicides. She said that rifles and shotguns are far less regulated than handguns in Maryland, which makes them a top concern.
"Firearms are by far the most lethal form of suicide, cutting and pills have a success rate in the single digits," said Sam Levy, counsel for gun control advocate and nonprofit organization Everytown for Gun Safety. "Nobody who uses a firearm of any kind gets a second chance."
In a statement, Hogan said he had made it clear before the hearing that his highest priority was to "hold violent criminals accountable and stop the shootings in Baltimore City." He went on to say that restricting law-abiding citizens would do nothing to curtail that violent crime.
"People doing these kinds of transfers are not folks living in downtown Bethesda or Baltimore, they are people who have been following the law," said Sen. Justin Ready (R. Md.). "And now they're going to have to spend money and go through a complicated procedure just to sell their buddy, who they've known for 30-years, a shotgun."
The chairman of the House Judiciary Committee, delegate Luke Clippinger, told reporters he was "disappointed" with the outcome, adding that a lot of the bills sent to the governor's desk would have "had an impact on crime in a holistic manner."
While the assembly had originally planned to return for a special session, that plan was recently nixed in a bid to protect lawmakers and staff from COVID-19.