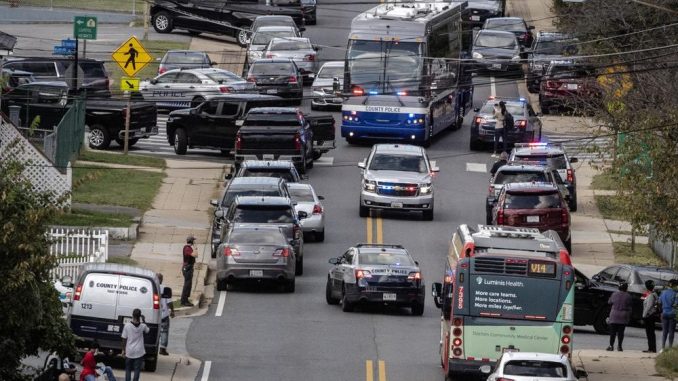 OAN Newsroom
UPDATED 6:06 PM PT – Friday, October 8, 2021
A man was taken into custody after two people were killed at a senior living facility in Capitol Heights, Maryland. Police said two female staff members were fatally shot at the National Church Residences Gateway Village on Friday.
People in the area were asked to shelter in place as Prince George's County police surrounded and searched the building as officers ensured there was no further threat to the community. A resident who identified himself as Donald told local news outlets the shooter was his friend who lived in the complex and was frustrated with how residents have been treated.
"He told me to tell the police that he was no threat, that he was ready and waiting for them. What he had done, he knew he was going away. He told me that," he explained. "He told me nobody is standing up for the seniors, I can't take it no more, I have to do something. Obviously what he chose to do was wrong but he did something."
This remains an active scene. Prelim: at approx 9:15 am, we were called for a shooting at a senior living facility. As of 10:25am, we have one suspect in custody. Two deceased victims. We are searching the facility for any additional victims as well as suspects per protocol.

— PGPDNEWS (@PGPDNews) October 8, 2021
The facility released a statement in which they said their hearts go out to the families of the two team members who lost their lives.