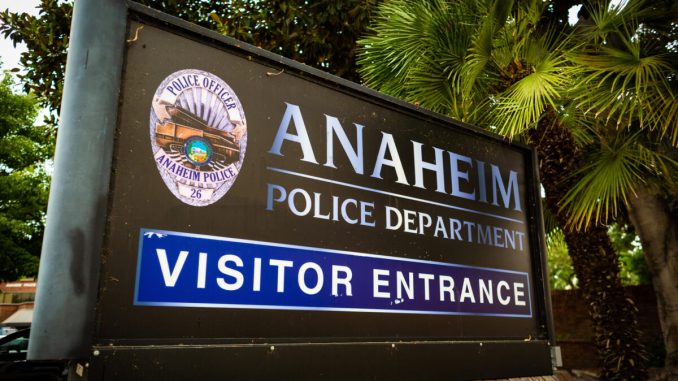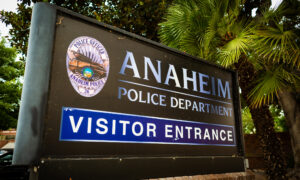 A mentorship program to expose young people to career paths in law enforcement has teamed up with select North Orange County, Calif., schools.
The Bigs with Badges program, a partnership between Big Brothers Big Sisters and the North Orange County public safety taskforce, aims to expose students to potential careers in public safety and law enforcement.
The program matches young participants to one-on-one mentors with individuals from public safety agencies. The pairing provides support, guidance, and behind-the-scenes insights to career paths, said Big Brothers Big Sisters spokesperson Allison Hata.
"Bigs with Badges offers a chance for youth participants to learn firsthand about different opportunities within the industry while building social capital," Hata told The Epoch Times.
The program was launched in Orange County in 2018 and initially connected the Buena Park Police Department with students from Buena Park Junior High.
"It has been incredible to see the strong relationships build over the last couple of years as the program evolved," Hata said. "One of our greatest empowerment stories is a junior high student who was growing up without a male role model. His Bigs with Badges mentor became a father figure to him and over their two-year match, he had a chance to see firsthand the positive outcomes of hard work."
The mentorship program between the Anaheim Police Department, Anaheim High School, and Sycamore Junior High arrived in late 2020.
"Anaheim Police Department has always been about mentorships and engaging the community," Cpt. Eric Trapp told The Epoch Times.
The goal of the program is to expose kids to public safety careers where they can give back to their community, he said.
The partnership is a multi-year commitment that requires 90-minute mentoring sessions once a month throughout the academic year, Hata said. Other opportunities include group sessions such as career panels, department tours, campus tours, community service projects, and social emotional learning.
Bigs with Badges has a growing list of youth waiting for a mentor and seeks to continue to bring more opportunities of mentorship and site-based programs that support career development, Hata said.