Australian universities may be faced with an early cancelling of their Confucius Institute partnerships, following the axing of Victorian Belt and Road Initiative deals which exercised newly legislated veto powers.
Foreign Minister Marise Payne decision to tear up the BRI agreements have brought forward calls to cancel other deals with the Chinese Communist Party, such as the 99-lease of the Port of Darwin to a Chinese state-owned company and the Confucius Institutes in 13 Australian universities.
At least one institute will close this year, with the Royal Melbourne Institute of Technology (RMIT) saying financial pressures and a reduced budget due to COVID-19 has forced them to discontinue supporting a significant number of activities and projects.
"In August last year, a decision was made to discontinue activities at our Chinese Medicine Confucius Institute due to the financial impacts of COVID-19," an RMIT spokesman told The Epoch Times.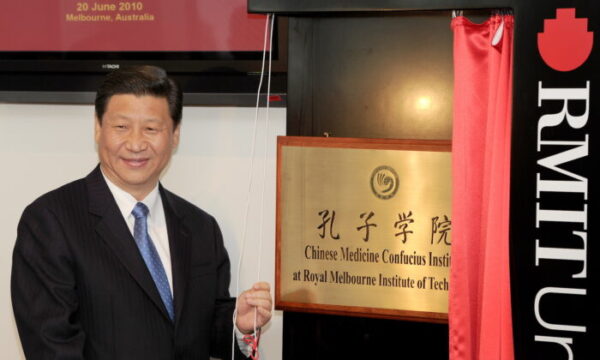 Under the Foreign Relations Act, which gave Payne the power to end the BRI deals, over one thousand agreements between foreign administrations and local, state, and territory governments and public universities have been examined.
Universities have until June 10 to submit their Confucius Institute contracts for review. The University of Sydney, University of Queensland, University of Western Australia, and Victoria University have already sent in copies of their contracts.
Political Agenda of the Confucius Institutes
The official purpose of the centres is to promote the Chinese language and culture around the world. However, Institute of Public Affairs (IPA) Director Bella d'Abrera said its informal mission is to promote a "highly uncritical view of Chinese society" and ensure the world adheres to the "Beijing-determined narrative."
Australian Strategic Policy Institute Executive Director Peter Jennings believes the Confucius Institute contracts "must surely" be high on the government's list of potential cancelled agreements.
"To sustain the funding flow from Confucius Institutes, universities run the risk that courses on Chinese history or international relations cannot discuss Taiwan, Tibet, Xinjiang, Hong Kong, the illegal annexation of the South China Sea, human rights, and other topics discomforting to Beijing," Jennings wrote.
"It's way past time the institutes were closed," he said.
Former Hong Kong Lawmaker Ted Hui believes the centres should close because they are part of the CCP United Front strategy and lack transparency in its operations.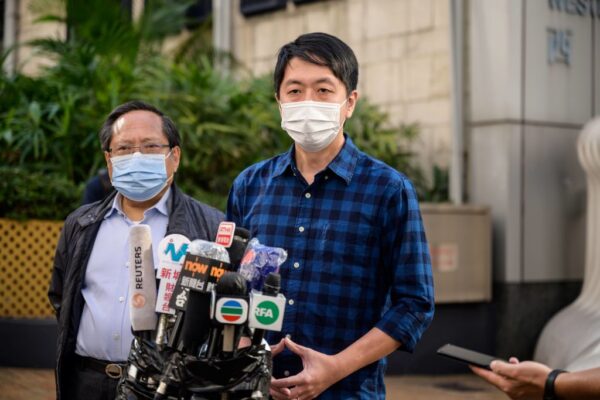 "I don't think they are purely teaching Confucius ideas, principles, and knowledge," Hui told The Epoch Times. "I would consider it as infiltration into different countries."
Hui said they posed a threat to different countries, including Australia because the institution could be doing other work like getting involved in different community levels to collect information or spread messages.
Therefore, he thinks there should be a thorough review into the organisational structure, how they operate, and whether there is a political agenda behind their community involvement.
"As far as I understand, it's typical of how the United Front strategy of the CCP is run. They are political organisations themselves," Hui said. "I wouldn't say I'm 100 percent sure that all of them are running with political agendas, but in general, organisations like that, their nature is political, not academic."
"I believe a thorough review is needed before more action can be taken [in the short-term], but in the long-term, I believe they should be cancelled. They shouldn't operate anymore."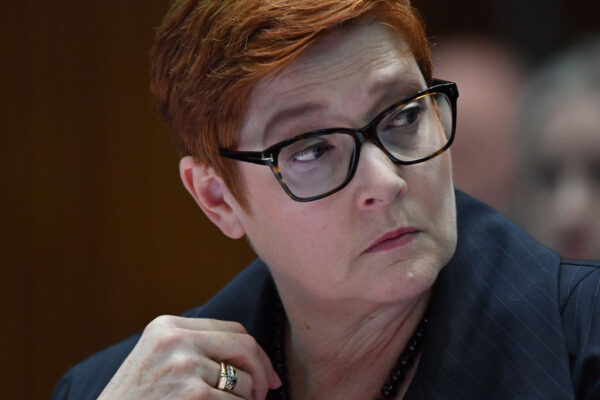 A spokesman for Marise Payne told The Age that the decision to cancel the institute contracts would be made on a "case-by-case basis."
"Universities are required to notify all existing arrangements with foreign governments that fall within the scope of the scheme, including where they relate to Confucius Institutes," the spokesman told The Age.
However, Associate Professor at the University of Sydney Salvatore Babones believes the government should not close the institutes. Rather they should be closed by the universities themselves.
"They should be closed because it is no longer morally tenable for universities to do business with a government that has slid into totalitarianism and, according to many definitions, genocide," Babones wrote in The Age. "In short, they should take a moment to reflect on their true values, and do their best to act on them in managing their relationships with China."