A 48-year-old homeless man was charged May 18 with arson in connection with a 1,158-acre brush fire in Pacific Palisades, Calif.
The hunt for the arsonist began May 15, when a Los Angeles Fire Department (LAFD) helicopter spotted a man moving around a bush near a blaze that began the day prior, LAPD Capt. Erik Scott told The Epoch Times.
"They witnessed the individual ignite multiple additional fires," he said.
Police began searching for the man, but the hunt was called off after a few hours due to the fire's rapid growth. Police later resumed their search and arrested Ramon Rodriguez Flores May 16 in rugged terrain.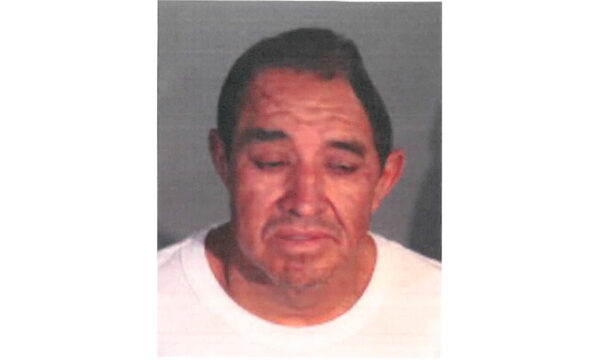 Los Angeles Councilmember Joe Buscaino said the arrest reflected the danger of the city's homeless population.
"Our homelessness crisis is destroying neighborhoods and endangering the lives of the housed and unhoused," Buscaino said. "Over 60 percent of the fires that the LAFD has responded to this year have been related to homelessness.
"Allowing unregulated sprawling encampments is not compassionate, it's reckless."
LAFD captain Scott urged Californians to take initiative and be prepared for the upcoming fire season, as the rapid growth of the Palisades fire during favorable weather conditions caused concern.
"We all need to be prepared for this upcoming fire season because it's going to get much hotter, drier, and we're going to get Santa Ana winds," he said.
The fire was 57 percent contained and had burned 1,158 acres as of press deadline May 19. No structures were damaged, although one firefighter suffered a minor injury.
Firefighters said they were optimistic that the fire would soon be fully contained.
Rodriguez faces one felony count each of arson of a structure or forest, and arson during a state of emergency.
The 48-year-old homeless man pleaded not guilty, and will make his next court appearance June 1.
With additional reporting from City News Service