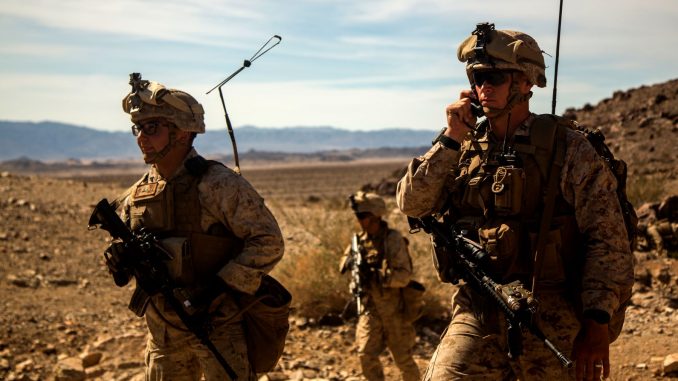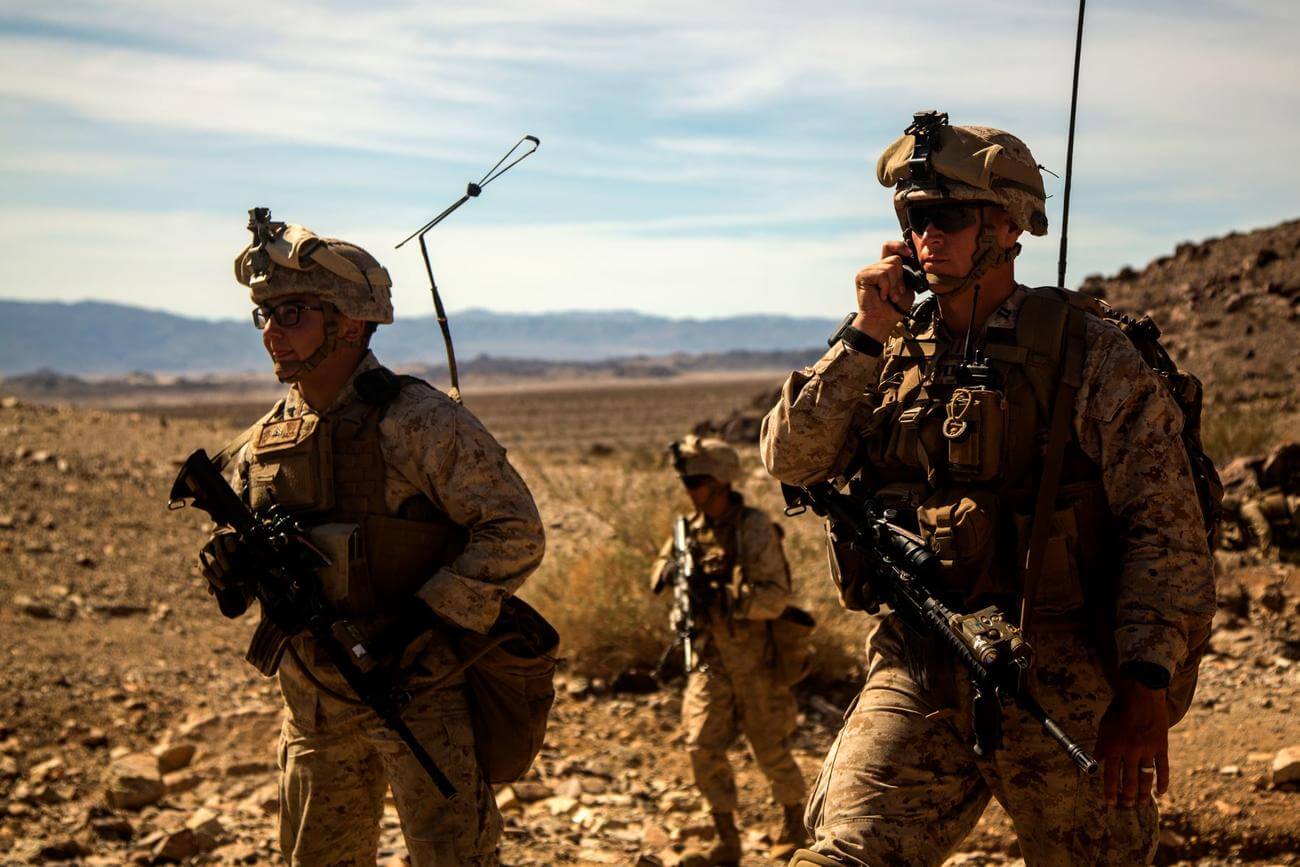 Tyler Tidwell ignored the early warning signals.
In January 2018, the former Navy football player noticed he was having subtle, infrequent issues with his speech. By the summer of that year, the speech issues had gotten worse and Tidwell was also experiencing upper body muscle twitching.
By the time fall rolled around, Tidwell was suddenly suffering unusual weakness in his left hand.
"True to the male ego, it was this getting weaker issue that finally convinced me to go to the doctor," Tidwell wrote.
Soon thereafter, Marine Corps Major Tidwell found himself being evaluated in a neurology clinic at a military hospital. That was the first time a doctor mentioned the possibility of amyotrophic lateral sclerosis (ALS), commonly known as Lou Gehrig's Disease.
A few months later, after countless tests revealed zero abnormalities in his health, the top physician with the neuromuscular clinic at Linda Loma Medical Center informed Tidwell the symptoms and slowly progressive nature of their presentation were a "hand-in-glove fit" for a motor neuron disease of some sort.
Tidwell, a standout linebacker for the Navy football program from 2003 through 2006, was officially diagnosed with ALS in August 2019 following independent evaluations conducted at Walter Reed Naval Hospital and the University of Virginia Medical Center.
"It's a difficult situation, and I certainly don't want to downplay it. In many ways, it's harder on some of my closest family members than it is on me," Tidwell wrote to The Capital. "That said, someone always has it worse."
Tidwell, 34, has spent considerable time in neuromuscular clinics over the past two years and has witnessed heartbreaking cases of children and young adults afflicted with neurodegenerative diseases for most, or all, of their lives.
"Their opportunities to do all those things that we consider part of a 'normal' or 'happy' or 'fulfilled' life are so limited," wrote Tidwell, who conducted his interview with The Capital via email because of his impaired speech. "No matter what happens to me, I have three beautiful, healthy children and an amazing wife. I've been able to travel the world, while doing and seeing much. I have so much to be thankful for and no room to complain."
There is no cure for ALS, a progressive neurodegenerative disease that attacks nerve cells and pathways in the brain and spinal cord. When these cells die, voluntary muscle control and movement dies with them.
Upwards of 30,000 Americans have the disease, and 5,600 people in the United States are diagnosed each year, according to the ALS Association. It is characterized by gradually worsening weakness due to muscles decreasing in size and most sufferers eventually lose the ability to walk, use their hands, speak, swallow and breathe. The ALS Association says the average life expectancy of a person with disease is two to five years from time of diagnosis.
Tidwell, who just last week packed up the family home in Quantico, Virginia and moved back to his hometown of Edmond, Oklahoma, is married with three young children — 4-year-old Alexandria, 3-year-old Bobby and Christian, who recently reached turned 6 months old. He and wife Cassi, an Annapolis High 2004 graduate whose father is a Naval Academy graduate Class of 1974, know all too well the average survival rate.
"People ask all the time: How do you deal with it day after day? How do you stay so strong," Cassi Tidwell said. "Half the time, we try to pretend that things are OK. You can't dwell on it every day. I don't want to spend the rest of the time just crying."
Yet, Cassi, who was 20 when she met Tyler through a mutual friend before they married in 2011, readily admits there are times when it's impossible to ignore the present reality and what it means.
"Oh, we have our bad days. Earlier this week, Tyler and I laid in bed hugging and sobbing for almost an hour," Cassi said quietly while choking back tears. "No family should ever have to go through this."
Blue Collar Work Ethic
Former Navy defensive coordinator Buddy Green was distraught upon learning the condition of Tidwell, who ranks as one of his all-time favorite players.
Green reached out to Tidwell to offer his heartfelt support then pulled out the tape of the 2005 Poinsettia Bowl to reminisce.
Tidwell had a breakout season as a junior, ranking 14th nationally with 19 tackles for loss. That total still stands third all-time at Navy and included 10 sacks — a single-season school record.
Tidwell put an exclamation point on the 2015 campaign during Navy's 51-30 rout of Colorado State in the inaugural Poinsettia Bowl, held at Qualcomm Stadium in San Diego. The 6-foot-2, 224-pounder was named Defensive Most Valuable Player after recording a career-high 11 tackles with three sacks.
"Tyler was all over the field in that game. He played like a man possessed," said Green, Navy's defensive coordinator from 2002 through 2015.
Over his last two seasons with the Midshipmen, Tidwell started 23 games and amassed 120 tackles (28 for loss) and 15 sacks. He had another signature outing in the 2006 Army-Navy game, putting the finishing touches on a 26-14 victory by notching back-to-back sacks — the latter of which resulted in a safety late in the fourth quarter.
"Tyler was versatile and could make plays from any position. He could play with his hand down coming off the edge or in space on the outside," Green said. "Tyler was the absolutely epitome of hustle. He set the standard for playing hard on every snap. Just as good as it gets when it comes to the type of leader you want on defense."
Tidwell grew up in Oklahoma the son of retired Oklahoma City police officers. He was the Defensive MVP of the Jim Thorpe All-Star game as a senior and valedictorian of his graduating class at Deer Creek High.
David Mahoney, who would team with Tidwell to form a lethal outside linebacker combination, remembers being impressed by his classmate when both were plebes.
"From Day 1, Tyler had the mentality of flying around and getting to the ball as fast as he could," Mahoney said. "What always stood out about Tidwell was his relentless motor."
Mahoney, who is now the recruiting coordinator at Navy, recalled that Tidwell played most of his senior season with a shoulder injury that severely limited his ability to fight off blockers and make tackles.
"Tyler essentially played the last half of the season with one arm because of the bum shoulder," Mahoney said.
In the 2006 Meineke Car Care Bowl against Boston College, Tidwell stood tall while taking on 300-pound offensive linemen play after play.
"I remember Tyler played his heart out in that game even though he was overmatched physically," Mahoney said. "It just speaks to his toughness, grit and competitiveness."
Mahoney described Tidwell as someone who was serious about football as well as his academic and military responsibilities at the academy, but also possessed a dry sense of humor. It has been 13 years since they graduated together and Mahoney admits to being floored by news of Tidwell's diagnosis.
"It's a tough situation. Life is fragile and that really hits home when you hear something like this," Mahoney said. "It's very unfortunate because of how great a person Tyler is. He's a great father and a great husband. He was also a great leader as a Marine Corps officer."
Green is betting money Tidwell stares down the grim diagnosis and lives much longer than expected. The ALS Association says about 20 percent live five years or more, and up to 10 percent will survive more than 10 years.
"Tyler is a battler and a grinder. He'll fight this thing with all his power," Green said. "It just rips you apart inside to see something like this happen to one of your former players."
Distinguished Military Career
After his football career, Tidwell served as an infantry officer in the Marine Corps and was deployed twice to the Middle East while with a battalion based out of Camp Pendleton. He served as a company commander and operations officer while stationed at Marine Barracks Washington for three years.
In 2015, Tidwell returned to Marine Corps Base Quantico to attend expeditionary warfare school then was assigned to another infantry battalion based out of Twentynine Palms, California. He deployed again to the Middle East as a company commander and was based out of Kuwait, conducting missions and exercises into Iraq and other nearby countries.
He was promoted to major and served as an operations officer through 2018. However, when the battalion deployed again in early 2019, Tidwell was unable to go due to his increasingly concerning medical situation.
Marine Corps higher-ups assigned Tidwell to Quantico so he could be closer to top-flight medical resources in the greater Washington, D.C. region. Since the official diagnosis of ALS in August 2019, he has been a patient with a Marine Corps Wounded Warrior regiment.
Tidwell's family is pitching in as well. They bought a house two miles away from Bobby and Linda Tidwell, who are retired and thus available to help with their three grandchildren. Cassi Tidwell's mother is moving from Annapolis to Oklahoma to also assist.
Tyler will be medically retired from the Marine Corps in June and plans to occupy is time with "my three favorite activities — reading, writing and spending time with the family."
'The Healthiest Person I Know'
Cassi remembers her husband telling her "something isn't right, something is off," in early 2018. She said the changes in Tyler were "so slow, so subtle" as to not be alarming.
"In my mind, I never thought there was an issue. Tyler is healthiest person I know," she said. "However, his health just continued to decline until it was very obvious something was wrong."
Fast forward to the present and Major Tidwell has lost all motor function in his left hand with the right hand steadily following suit. His upper body strength is that of a child and simply lifting his arms is difficult.
Tidwell's ability to walk has been noticeably affected and he is beginning to suffer a severe left leg drag. Balance and falling are slowly becoming an issue. His voice has deteriorated to the point it is almost impossible to carry on a conversation.
"The two most frustrating things are my speech and energy levels. I've always been a fairly energetic guy, so mentally adjusting to feeling weak and fatigued all the time has been challenging," Tidwell wrote. "As my voice has deteriorated, I've also had to curtail visiting with friends in-person as it's often just too hard to keep up a conversation. Luckily, the changes have been slow in coming, so I've had time to figure out how to adjust."
Cassi Tidwell, a stay-at-home mother, must now help her husband with basic daily tasks such as getting dressed and brushing his teeth. As the symptoms progress, her caretaker role will significantly increase. Of course, there is also the matter of raising three young children.
"To say that Cassi has been a trooper through all this would be the understatement of the year. She takes care of all four of us day after day without a break, and we would quite literally be lost without her," Tidwell wrote.
Show of Support
Thomas Upchurch and Corey Mazza, fellow Marine Corps officers who served alongside Tidwell, started a GoFundMe campaign on behalf of the family. Donations have been generous, to the point the original goal of $250,000 has almost been reached.
Members of the Navy Football Brotherhood have been among the most giving.
"When the Navy Football Brotherhood learned of this situation, we reached out to all of Tyler's former teammates, which would include any football player that graduated between 2004 and 2010," said Frank Schenk, founder and president of the organization. "We made sure everyone was aware we had a brother going through tough times."
Schenk said the Navy Football Brotherhood plans to raise money for the Tidwell family separate from the GoFundMe campaign.
"We want to figure out how we can do something more sustainable and we're still trying to formulate what exactly that would be," said Schenk, suggesting it could involve setting up college funds for the three children or paying off the mortgage on the family's home.
There is no treatment for ALS. Tidwell has been undergoing elective medical procedures aimed at slowing progression of the disease. There is a promising drug named NurOwn that is currently being put through clinical trials in hopes of being approved by the Federal Drug Administration.
"One thing we hold onto is that there still is hope someone will find a cure for this," Cassi said. "Whether it's NurOwn or something else, we hope and pray that something comes along soon."
Tyler and Cassi have been overwhelmed by the widespread show of support.
"We are extremely grateful and feel so blessed to have received such incredible love and support from so many sources," Cassi said. "People have come out of the woodwork to help us get through this and it's been nothing short of amazing." 
This article is written by Bill Wagner from The Capital, Annapolis, Md. and was legally licensed via the Tribune Content Agency through the NewsCred publisher network. Please direct all licensing questions to legal@newscred.com.
© Copyright 2020 The Capital, Annapolis, Md.. All rights reserved. This material may not be published, broadcast, rewritten or redistributed.