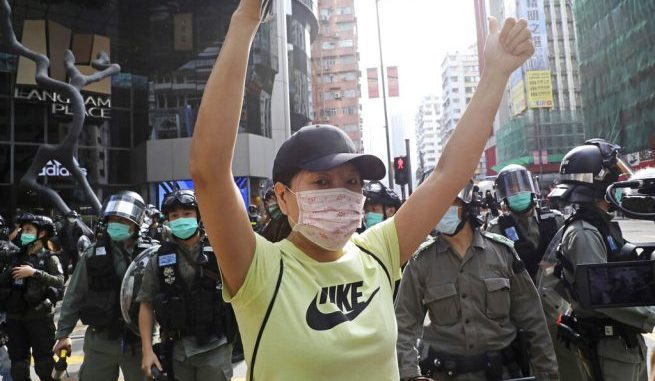 OAN Newsroom
UPDATED 12:35 PM PT — Saturday, May 2, 2020
Hong Kong protesters poured into small businesses greatly impacted by pandemic shut downs this week. On Friday, pro-democracy protesters flooded several restaurants and companies in an effort to inject much needed funds into businesses, which are reeling from the effects of the ongoing COVID-19 crisis.
The city's rents are among the highest in the world.
According to demonstrators, the move is in support of "yellow businesses," which are open to the democracy movement.
"The reason I came on May 1st is to support this campaign, a lot of the yellow businesses are urging for help. So coming here, I want to spend money and let other people know that we still want to keep the protest going. Even though the spending may be a small thing, it's all about the thought." – Nicola Law, local student
The event came amid the Asian region's May Day holiday, which typically brings in visitors from mainland China for "mini Golden Week celebrations."