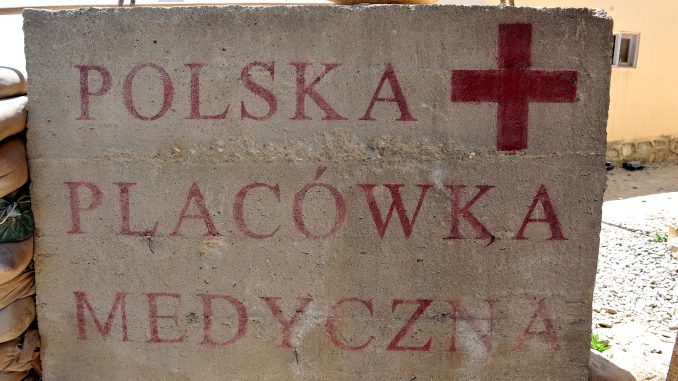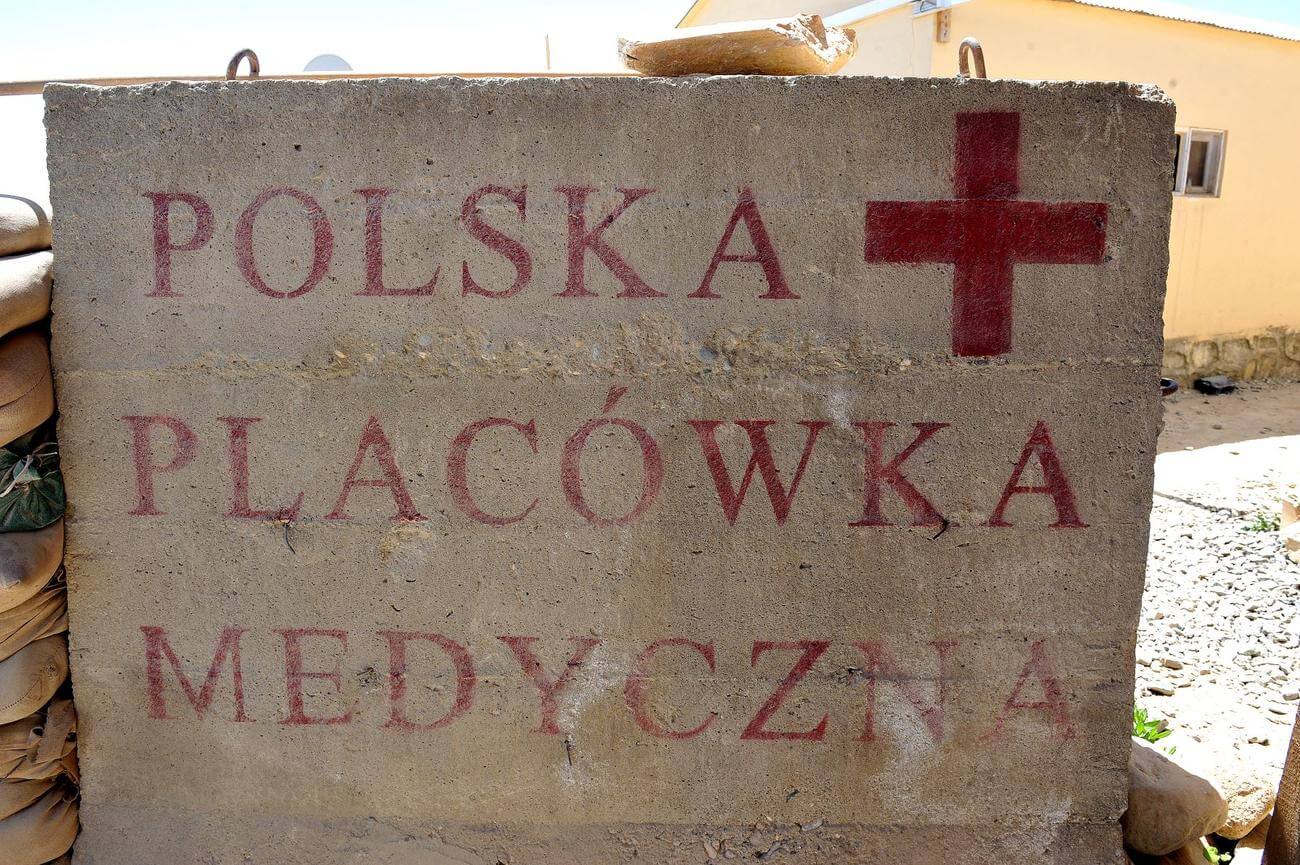 For the past 17 years, the Polish military has served alongside Illinois National Guard members in Iraq and Afghanistan as their armies battle an unconventional, hard-to-break enemy.
So when Polish military officials saw the state fighting the coronavirus — a novel and aggressive adversary in its own right — they assembled some of their leading medical experts and flew them nearly 5,000 miles to help.
A nine-member Polish medical team arrived in Chicago last week, armed with best practices and lessons learned from treating COVID-19 patients in both Poland and in Lombardy, Italy, one of Europe's hardest-hit regions. At in-person visits to hospitals across the Chicago area and a series of webinars, they have shared warnings about increased suicide rates, tips for post-shift decontamination and ideas on how to reopen hospitals when the crisis ebbs.
"Our relationship with the Illinois National Guard has lasted for 30 years. In this period, we have fought against our enemies arm-in-arm and we have always adjusted to the type of threat we are facing," said Polish army Capt. Dr. Jacek Siewiera, the mission commander and a top anesthesiologist there. "Today, the threat is COVID-19."
Poland's population is three times that of Illinois, and the country has reported more than 12,000 confirmed cases and 600 deaths attributed to the virus since March 4, according to the World Health Organization. Illinois has four times as many confirmed cases and deaths. As Illinois nears its projected COVID-19 peak, Siewiera estimates the state is about two to four weeks behind Poland's experience with the virus.
The Polish government has announced plans to reopen hotels and shopping malls Monday after weeks of a stay-at-home order stricter than those in the U.S. Restaurants will remain closed and minors still cannot be outside unless accompanied by an adult.
The Eastern European country will allow its hospitals to perform elective procedures again as early as next week, something Chicago-area hospitals will be dealing with following Gov. J.B. Pritzker's latest order. It's a topic several Chicago-based doctors broached with Siewiera during his visit.
In anticipation of the reinstatement, Siewiera said, Poland has given COVID-19 tests to prospective patients and asked those who test negative to quarantine themselves for a week before having their procedures. Those who test positive, but who are otherwise in good health, may have their procedures done at hospitals dedicated solely to treating the virus.
On a Wednesday visit to Amita Health St. Alexius Medical Center in Hoffman Estates, Siewiera also warned about the spike in suicides that occurred in his home country before the outbreak hit its peak. While experts would expect the rates to climb amid the virus's economic fallout, Siewiera said Polish health officials were surprised to see an increase in the number of young people who died by suicide before the virus began to ebb.
Medical professionals consider such insights invaluable given the evolving scientific understanding of the virus, said Col. Dr. Eric Vaughn, a trauma surgeon at St. Alexius and an officer in the Illinois National Guard.
"Medicine is international. The human condition is international, so we need to share the best practices," said Vaughn, who performed a surgery at the hospital Tuesday night and then reported for Guard duty Wednesday morning. "There are many instances when the United States is ahead on certain processes. There are other instances where Europe is ahead because they were exposed first. So you don't have to reinvent the wheel. You don't have to make the same mistakes."
During a visit to Amita Health Alexian Brothers Medical Center, the Polish team members and hospital staff sought each other's insights on the virus and possible treatments, as well as Poland's use of X-ray images of patients' lungs to determine whether they should be admitted to the hospital. They discussed the latest trials, possible drug treatments and the possibility of convalescent plasma playing a role. They agreed there appears to be no surefire cure emerging in the near future.
Siewiera took particular interest in how the Elk Grove Village hospital doubled its intensive care unit beds to 72 in anticipation of the outbreak. The Polish military is working to create a similar model, he said, but it did not have it in place when the pandemic hit.
"What you've done is amazing," he said.
The partnership is a natural fit — roughly 7% of Chicagoans claim Polish ancestry. It formed in 1993 following the collapse of the Soviet Union. Since that time, the two sides have participated in about 400 training exercises together, with the state Guard playing an instrumental role in helping to modernize Poland's military aircraft.
When Poland agreed to send troops to Iraq to support coalition forces in 2003, the country's military leaders specifically asked for the Illinois National Guard to embed with its soldiers. That arrangement has continued for the past 17 years, as troops from both Poland and Illinois are still deployed to the Middle East together every six months.
After nearly two decades of having each other's backs, the Polish Ministry of National Defense reacted instinctively when it saw the death rate climb in Chicago and more than 1,100 Illinois National Guard members deployed to help. Though Poland recorded its first positive case after Illinois, experts believe the virus already has peaked there in large part because of the stay-at-home and social distancing orders enacted early in light of the virus's deadly tear through Italy and Spain.
"We are deeply moved by the incredible act of kindness and support from our friends from Poland who are joining us here in Chicago to share their experience and expertise in fighting the coronavirus and offering to lend a hand in some of the local hospitals," said Air Force Brig. Gen. Richard Neely, the Illinois adjutant general.
Much of the Polish team's experience with COVID-19 came in Italy. Members were deployed to help with the outbreak and the complete collapse of the medical system in Lombardy. In many cases, the hospital personnel there compounded the problem as they infected patients and each other with subpar decontamination procedures, Siewiera said.
He now advocates for all scrubs and medical clothing to be washed at a hospital facility instead of at home to prevent the virus's spread. It's a practice that some, but not all, Chicago-area hospitals have adopted.
The Polish team — including Siewiera, who carries a large bottle of sanitizer in the pocket of his camouflaged fatigues at all times — have been fastidious about their own decontamination procedures and hygiene while in Chicago. In addition to testing negative for the virus 48 hours before landing in Illinois, team members each have two rooms on a single isolated floor of a South Loop hotel.
When they return each night, team members go directly into their individual rooms dedicated for decontamination and wipe their rubber gloves with hand sanitizer before removing them. They then remove and disinfect their protective goggles, clothes and masks, in that specific order.
Their clothing is placed under an ultraviolet lamp at 500 watts for 30 minutes while they shower with medical-grade soap. Once they're done showering, they flip their clothing to the other side for another 30 minutes and then wipe down the room with disinfectant before returning to their sleeping quarters.
Team members mostly remain in their rooms, which they refer to as "the safe zone," when they're not working, a foreshadowing of the mandatory 14-day quarantine they'll face when they return to Poland on Saturday.
Siewiera considers it a small price for helping an ally.
"We will always fight together," he said.
This article is written by Stacy St. Clair from Chicago Tribune and was legally licensed via the Tribune Content Agency through the NewsCred publisher network. Please direct all licensing questions to legal@newscred.com.
© Copyright 2020 Chicago Tribune. All rights reserved. This material may not be published, broadcast, rewritten or redistributed.