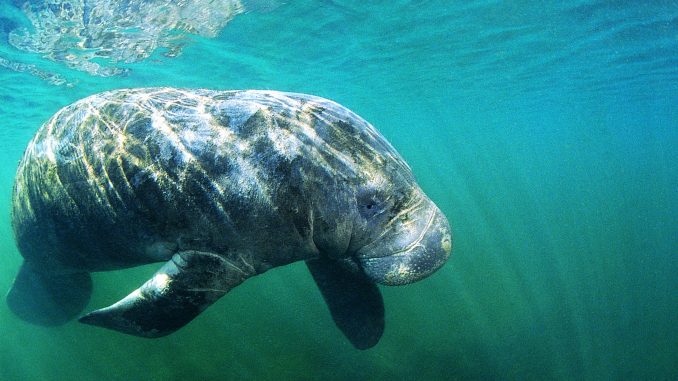 CAMP FOSTER, Okinawa — Environmental groups lost their bid to halt the relocation of Marine Corps Air Station Futenma on Okinawa after a U.S. appellate panel ruled for the Pentagon in a challenge over an endangered species.
A three-judge panel from the 9th U.S. Circuit Court of Appeals on Wednesday upheld an earlier decision that the Defense Department had adequately weighed the impact of a new runway at Camp Schwab on the Okinawan dugong, an indigenous, elusive marine mammal and cousin to the manatee.
Fewer than 10 dugongs are left in Okinawa, the Japan Times reported in December.
The Marine Corps is filling in a portion of Oura Bay at Camp Schwab for a runway to replace the one at MCAS Futenma.
U.S. District Judge Edward Chen of San Francisco ruled for the Defense Department in August 2018. The lawsuit, filed in 2003 by the Arizona-based Center for Biological Diversity, U.S. and Japanese environmental groups and individuals, argued the U.S. government pursued MCAS Futenma's relocation without considering "its potential adverse effects" on the dugong.
After learning of Wednesday's defeat, the plaintiffs vowed another lawsuit, the Okinawa Times newspaper reported Friday.
© Copyright 2020 Stars and Stripes. All rights reserved. This material may not be published, broadcast, rewritten or redistributed.