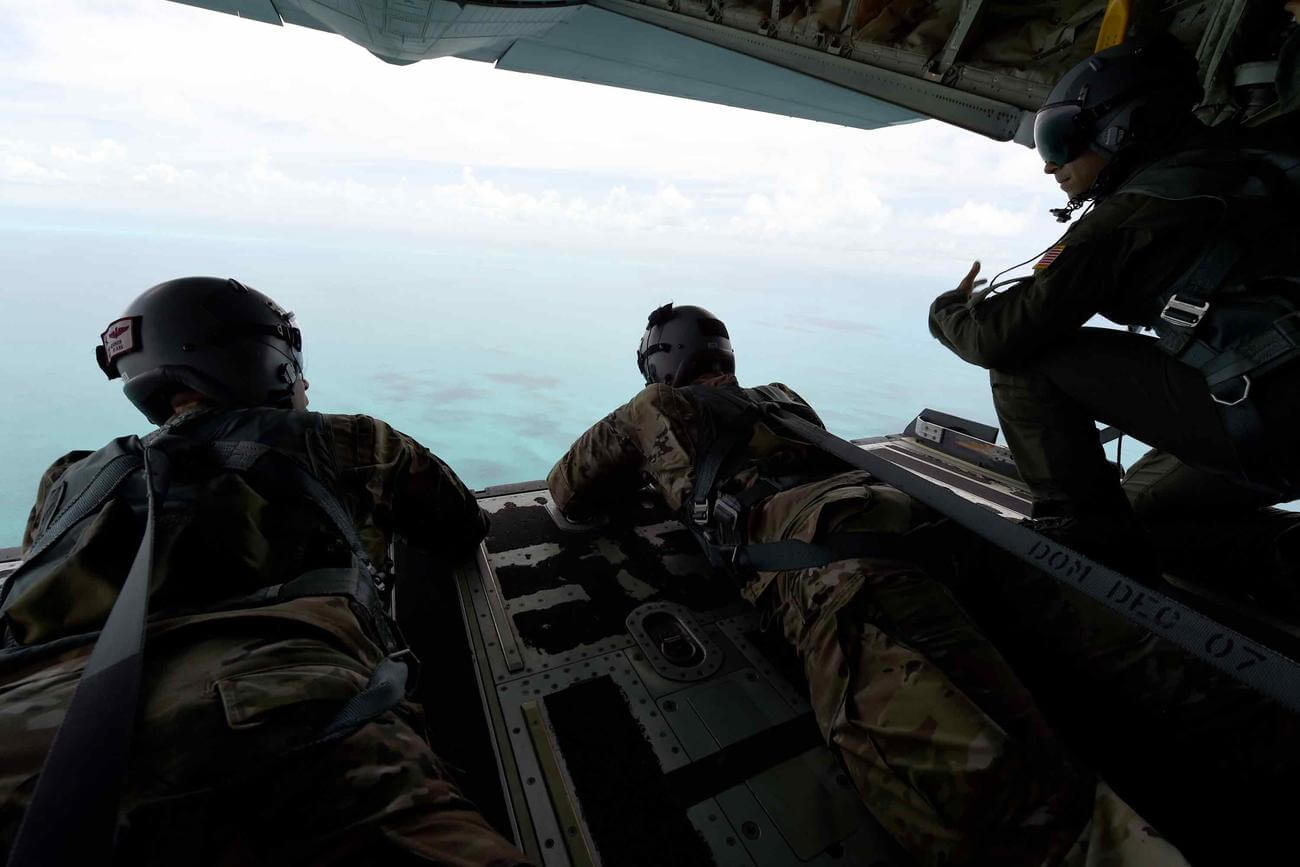 The commander in chief has authorized the activation up to 200 members of the Selected Reserve onto active duty to support counter-narcotic operations in the Western Hemisphere.
President Donald Trump signed an executive order on Thursday giving Defense Secretary Mark Esper the authority to move some reservists to active duty for up to a year "as he considers necessary."
The hundreds of troops are needed, Trump wrote, "to augment the regular Armed Forces of the United States for a named operational mission, specifically the 'Enhanced Department of Defense Counternarcotic Operation in the Western Hemisphere.'"
Related: Trump: US to Deploy Anti-Drug Navy Ships near Venezuela
The Pentagon, in response, is now activating an Air National Guard unit to provide intelligence, surveillance and reconnaissance support to the operation in the U.S. Southern Command area of operations, Army Lt. Col. Chris Mitchell, a Defense Department spokesman, said.
Mitchell did not provide details about where or when the mission is set to take place.
The order stems from requests from the Department of Homeland Security for troops who can conduct ISR missions, Jonathan Rath Hoffman, a Pentagon spokesman, said on Friday.
"A determination was made, as it went through the staffing process and operational process through the Pentagon, that the best force for that mission was a National Guard or Reserve unit," he added.
Mitchell and Hoffman confirmed the mission will be capped at 200 troops.
It's a rare move for the president to issue an executive order to activate certain units or personnel. Trump in March gave the Pentagon the authority to recall members of the Selected Reserve or Individual Ready Reserve to active duty to support missions related to the coronavirus pandemic. President Barack Obama signed a similar executive order in 2014 to augment units assisting with missions in West Africa during the Ebola virus outbreak there.
The president, Esper and others announced last month it would be ramping up counternarcotics operations in the Western Hemisphere. Trump said it's necessary "to protect the American people from the deadly scourge of illegal narcotics."
"We're deploying additional Navy destroyers, combat ships, aircraft and helicopters [along with] Coast Guard cutters and Air Force surveillance aircraft, doubling our capabilities in the region," Trump said.
— Gina Harkins can be reached at gina.harkins@military.com. Follow her on Twitter @ginaaharkins.
Read More: Navy's New Frigate Will Be Based on Italian Ship With 'Officer-Quality' Staterooms
© Copyright 2020 Military.com. All rights reserved. This material may not be published, broadcast, rewritten or redistributed.