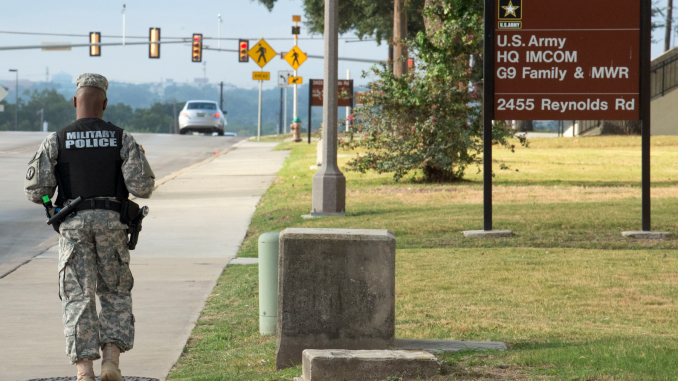 A man found dead alongside his family at a San Antonio home has been identified as a soldier stationed at Joint Base San Antonio-Fort Sam Houston, military and police officials said Friday.
Police conducting a welfare check found the body of Jared Esquibel Harless, 38, in an SUV parked inside the garage of a home on the 100 block of Red Willow on Thursday evening, according to the San Antonio Medical Examiner's Office. They also found the bodies of a 36-year-old woman; two boys, ages 4 and 11 months; and two girls, ages 3 and 1.
San Antonio Police Chief William McManus told reporters Thursday evening the incident "was not an accident" and that the deaths appeared to be the result of carbon monoxide poisoning.
Harless was assigned to the 470th Military Intelligence Brigade at Joint Base San Antonio, the Army confirmed in a statement Friday. It did not reveal his rank.
"Our hearts and prayers go out to the families of the deceased," said brigade spokesperson Monica Yoas, noting that additional information will be released after family members have been notified.
Neighbors told FOX San Antonio that the deceased family, who moved to the neighborhood in January, did not appear "out of the ordinary" and could often be seen spending time outdoors.
McManus said police were called to the home at 10:30 a.m. Thursday to perform the welfare check after Harless, who was working from home, failed to report for duty.
Officers found what the San Antonio Express-News described as "a 'cryptic note' with military jargon that required a member of the armed forces to decipher" posted on the front door.
"The interpretation of it was, there were people, bodies or people, inside and do not enter," McManus told News 4 San Antonio.
Officers were overcome by what McManus described as a "a heavy, noxious fume" emanating from the home, prompting them to use a drone to investigate the scene, according to the San Antonio Express-News. Police found what appeared to be explosives, prompting the evacuation of nearby residences.
Once the home was deemed safe to enter, police discovered the family in the back of an SUV parked in the garage, according to several media reports. Two dead cats were found in a basket in the front seat.
"Based on the note that we received, we were very cautious about going in, and we were trying to find out what was in there before we made entry," McManus said during a press conference Thursday evening.
"Saying it's not pretty, there's no word to describe that," he said.
The case is under investigation by the San Antonio Police Department and the Army Criminal Investigation Command, the Army's statement said.
This article is written by Kat Bouza from Stars and Stripes and was legally licensed via the Tribune Content Agency through the NewsCred publisher network. Please direct all licensing questions to legal@newscred.com.
© Copyright 2020 Stars and Stripes. All rights reserved. This material may not be published, broadcast, rewritten or redistributed.