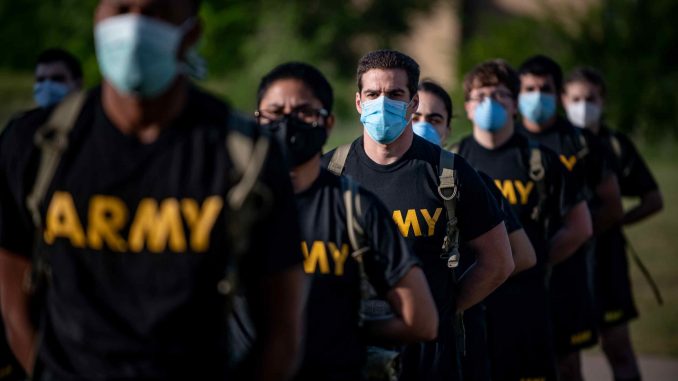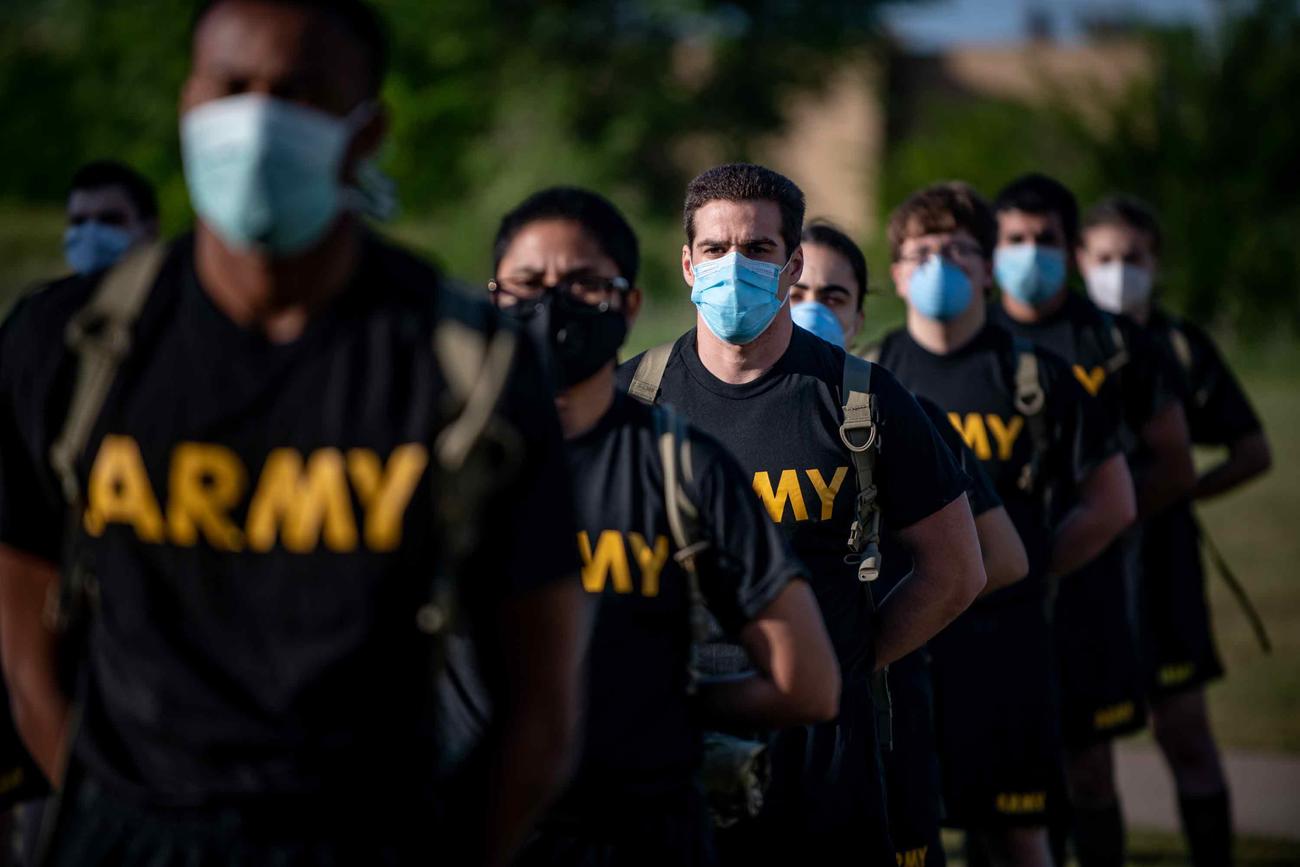 The Pentagon has reversed course on a policy barring anyone previously diagnosed with the illness caused by the novel coronavirus from serving in uniform, officials said this week. But COVID-19 survivors could still face roadblocks when trying to join the military.
Guidance issued to recruit processing stations that said anyone with a reported history of COVID-19 would be disqualified from military service has been rescinded, Matthew Donovan, defense undersecretary for personnel and readiness, told reporters Thursday.
Read next: 'She's Doing Well:' Esper Discusses Young Sailor Who Took Down Corpus Christi Gunman
For now, Donovan said, the military will continue using its existing medical standards for prospective recruits. But those who've had the virus could still be found unfit to serve, he said.
"There are a lot of unknowns about this virus right now," Donovan said. "Are there any long-term lasting effects? That's what our health care professionals are looking at right now, and they'll come up with that recommendation on if there's any changes required to these accession standards."
After a copy of the initial memo instructing recruit processing stations not to allow anyone to enlist if they'd had COVID-19 appeared on Twitter, officials first said only those who'd been hospitalized with the illness would be banned. That policy has also been reversed, Donovan said.
Every patient's experience is different, he added. One person with COVID-19 might need to be hospitalized for overnight observation, while another has to use a ventilator for weeks.
It will be up to physicians assessing potential recruits, Donovan said, to determine any long-term effects the illness might have caused.
Doctors studying the effects COVID-19 has on the body have warned that it leaves some people's hearts, lungs and other organs permanently damaged, according to Johns Hopkins Medicine. Those types of conditions could disqualify someone if doctors find they're unable to complete the mission, said Jonathan Hoffman, a Pentagon spokesman.
"The COVID-positive test in and of itself will not harm them," he said. "But like any other disease, underlying damage or illness or harm that results from that would have to be examined by a physician."
The military will continue turning away anyone who tests positive for COVID-19 at a processing station or who's exhibiting coronavirus symptoms, Donovan said.
As for the nearly 6,000 service members who've tested positive for COVID-19, defense officials say it won't negatively affect their careers.
"There are no new changes to the re-enlistment standards," said Jessica Maxwell, a Pentagon spokeswoman.
— Gina Harkns can be reached at gina.harkins@military.com. Follow her on Twitter @ginaaharkins.
Related: Coronavirus Survivors May Be Barred from Joining the US Military
© Copyright 2020 Military.com. All rights reserved. This material may not be published, broadcast, rewritten or redistributed.