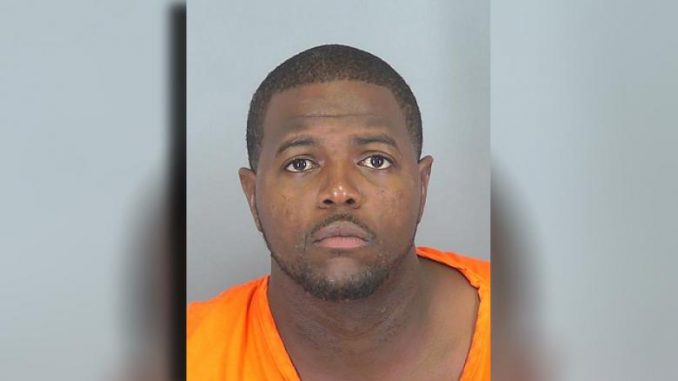 A concealed carrier is being credited with preventing further violence at a South Carolina nightclub.
Spartanburg County deputies say 32-year-old Jody Ray Thompson got into an argument outside Playoffz nightclub in Lyman early Sunday morning. He then opened fire into the nearby crowd, wounding three people.
A man fired back at Thompson in self-defense, striking him in the leg.
Deputies say the hero had a valid concealed weapons permit and will not be facing charges. None of the injuries were said to be life-threatening.
Thompson was charged with four counts of attempted murder, possession of a weapon during the commission of a violent crime, and unlawful carrying of a weapon.
The NRA chastised the media for not reporting on the incident.
What the media doesn't report –> Concealed Carrier Prevents Mass Shooting At #SC Nightclub https://t.co/DMzO4vG3hC #armedcitizen

— NRA (@NRA) June 30, 2016
Gun advocate Eden Rose wrote on Facebook, "It's almost like.. having a concealed carrier on the spot can stop active shooters."