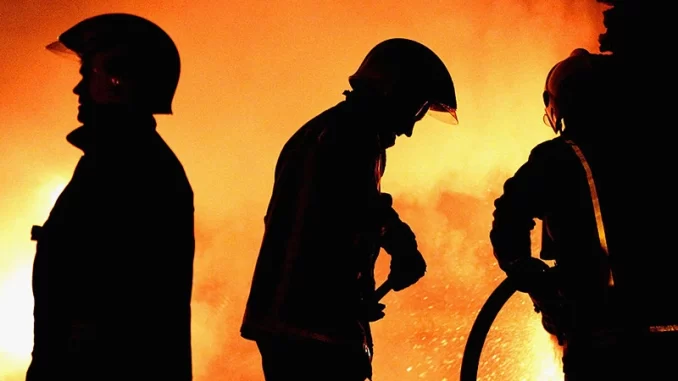 OAN Roy Francis
12:14 PM PT – Thursday, February 16, 2023
A fire broke out in Osceola County, Florida early on Thursday morning.
According to officials, a call reported the fire around 2 a.m. local time on Thursday morning that was burning behind Nursery Supplies, Inc.
The warehouse that caught fire reportedly houses large amounts of plastics and fertilizer.
Around two acres of plastic planters had burned before the fire spread to over five acres in total. Workers from the nursery were evacuated from the building.
According to Fox 35, around 1 p.m. local time, firefighters reported that although the fire is still raging, it is now under control.
According to Deputy Chief Jon Haskett from Osceola County Fire, about 75 firefighters from Orange County, Osceola County, and Kissimmee had responded to the scene and were actively working to put out the fire which is expected to burn well into Thursday evening.
The Deputy Chief said that crews were using both water and foam to keep the blaze contained. They believe that the fire was most likely started by a propane tank explosion inside, but they could not confirm.
No injuries were reported, and no evacuations were ordered, although officials say that could change.
Fire and hazardous material officials are monitoring the air quality due to the large amounts of smoke that is coming from the burnt plastic.
The fire is burning about 13 miles away from Walt Disney World.
This fire comes after a number of accidents and disasters have taken place across the country. These incidents include the train disaster in East Palestine, Ohio, from which a huge economical disaster and potential long-term health effects are being predicted.
A Hazmat truck had also rolled over in Arizona, which caused a nitric acid leak and had forced an evacuation and shelter-in-place orders for the nearby areas.
Finally, more recently a second train had derailed outside of Detroit, Michigan that was also carrying hazardous material onboard.