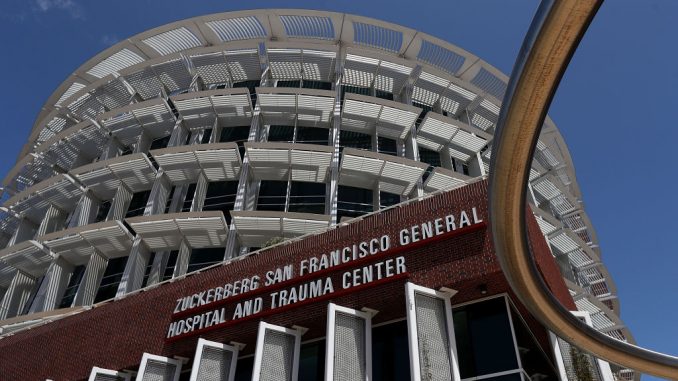 OAN Newsroom
UPDATED 1:40 PM PT – Sunday, August 1, 2021
Hundreds of vaccinated people in San Francisco caught COVID-19 in a flurry of so-called breakthrough cases. Reports on Sunday found at least 233 staff members between two San Francisco hospitals tested positive for COVID-19 after being fully vaccinated.
This alleged outbreak has affected 80 percent of staff at Zuckerberg San Francisco General Hospital and 153 out of 183 employees at UCSF Medical Center.  This comes as Joe Biden and administration officials have consistently blamed unvaccinated Americans for the alleged rise in COVID cases.
Meanwhile, reports said only two of the infected health workers required hospitalization.
Some of the cases were asymptomatic, most involved mild to moderate symptoms and only two required hospitalization. The asymptomatic cases were discovered through contact tracing.

— Cleavon MD 💉 (@Cleavon_MD) August 1, 2021