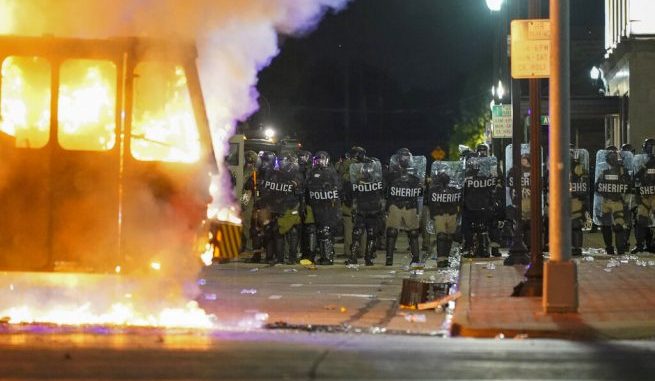 OAN Newsroom
UPDATED 1:14 PM PT – Monday, August 31, 2020
The White House confirmed President Trump is set to visit Kenosha, the latest city riddled with ongoing violence and protests against racial injustice. This came after the Wisconsin governor and Kenosha mayor urged the president to reconsider the trip.
Gov. Tony Evers (D) wrote a letter to the president stating concern that his presence would only hinder their healing. The Democrat also said it would require a massive redirection of resources to support the president's visit at a time when the focus should be kept on the community. Evers recently placed blame on the president for division in the country.
"Mr. President, why this is the first time in decades that America has seen this level of violence," he stated. "It's you who have created the hate and the division."
Kenosha Mayor John Antaramian shared the same feelings about the president's visit.
"As I said before, from my perspective right now is not the time," he stated. "Presidents are always welcome in the community, but the timing, I think, is not really a very good timing."
Meanwhile, President Trump has continued to push for law and order. In a statement, the White House said it has been humbled by the outreach of individuals from Kenosha who welcome the president's visit.
Despite Democrat leaders' wishes, President Trump plans to meet with local law enforcement and survey businesses vandalized during ongoing violence in the city.
While the White House said it has reached out to the family of Jacob Blake, there are currently no plans to meet with them during the trip. Meanwhile, the Department of Justice has opened a civil rights probe into the shooting of Blake.
President Trump's trip to Kenosha is set for Tuesday.