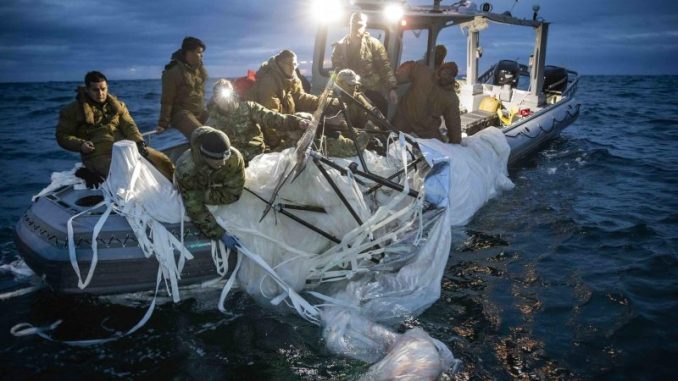 OAN Roy Francis
1:12 AM PT – Saturday, February 11, 2023
In retaliation for the Spy balloon that had recently flown over the country, the United States has taken action to blacklist six Chinese businesses on Friday.
The six companies are Beijing Nanjiang Aerospace Technology Co., China Electronics Technology Group Corporation 48th research institute, Eagles Men Aviation Science and Technology Group Co., Shanxi Eagles Men Aviation Science and Technology Group Co., Dongguan Lingkong Remote Sensing Technology Co., and Guangzhou Tian-Hai-Xiang Aviation Technology Co.
U.S. officials said that all the named organizations are connected to China's aerospace programs. The restrictions, which are economic in nature, will make it more difficult for them to obtain U.S. tech exports.
In a press release the U.S. Bureau of Industry and Security said they targeted these companies because they were "supporting the PRC's military modernization efforts, specifically those related to aerospace programs, including airships and balloons and related materials and components, that are used by the People's Liberation Army (PLA) for intelligence and reconnaissance."
Alan Estevez, Under Secretary of Commerce for Industry and Security, spoke about the decision to blacklist the organizations.
"The PRC's use of high-altitude balloons violates our sovereignty and threatens U.S. national security," he said. "Today's action makes clear that entities that seek to harm U.S. national security and sovereignty will be cut off from accessing U.S. technologies."
Officials said that this decision protect U.S. national security and "sends a clear message" to anyone who threatens it.
This decision is likely to further raise tensions between the U.S. and China which have been on the rise recently due to China's actions towards Taiwan, as well as the spy balloon.