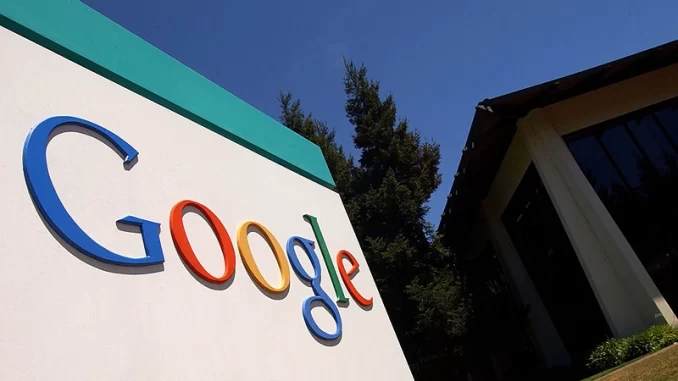 OAN Roy Francis
UPDATED 7:26 AM PT – Tuesday, February 7, 2023
A new Artificial Intelligence (AI) program called Bard was unveiled by Google to counter the popularity of the ChatGPT tool that is backed by Microsoft.
Google CEO, Sundar Pichai, unveiled the new program in a blog post on Monday, in which he explained that Bard will be available to "trusted testers" for now, and open to the public "in the coming weeks."
The chatbot is powered by Google's Language Model for Dialogue Applications (LaMDA). Pichai went on to explain some of the program's abilities in his blog post.
"It draws on information from the web to provide fresh, high-quality responses," he wrote. "Bard can be an outlet for creativity, and a launchpad for curiosity, helping you to explain new discoveries from NASA's James Webb Space Telescope to a 9-year-old, or learn more about the best strikers in football right now, and then get drills to build your skills."
The initial release of Bard will be the lighter version, which require "significantly less computing power" so that Google will be able to reach more users so they can receive more feedback on the program.
Pichai has been emphasizing the importance of artificial intelligence for the past six years, and the importance of bringing it to fruition in a responsible matter. In 2018 Google was one of the first companies that had published AI Principles that it will program its AI to abide by.
The Google CEO said that in an effort to make the program more accessible, they plan to implement it into all of their search engines.
The unveiling of Bard by Google comes after questions were raised about the longevity of the Google search engine moving forward, now that ChatGPT is available.
ChatGPT was released in November 2022, and has garnered millions of users. Concerns are being connected to the program for its ability to write essays, stories, lyrics, and the ability to take highly advanced tests.
Some of the tests that ChatGPT has taken, and for the most part passed, are the Wharton MBA final exam, the United States Medical Licensing Exam, and parts of the Bar exam. Some school have restricted the ability for their students to access the new AI due to concerns of the program completing their homework and tests for them.
Google has also recently announced that it will be partnering with Anthropic, another AI startup that is made up of some of the former heads of OpenAI, the company that created ChatGPT.
This is another commitment to the world of AI that Google is investing in. Anthropic has its own AI program called "Claude" with a mission centered on AI safety.